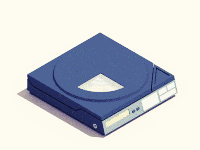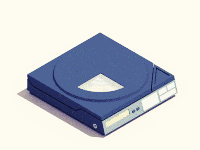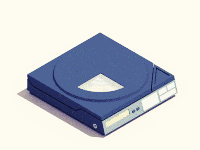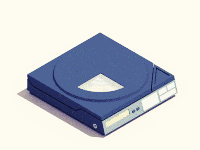 Orange Krush's Discman
You won't get anywhere in life without some good tunes and every mainframe marauder knows there's nothing better than a selection of flawless compositions to compliment a night of seamless server sluething! Oh sure, you could always listen to your Hackers Soundtrack again. Or your copy of Hellbilly Deluxe for the millionth time. But what if you're looking for something a little less spun-to-oblivion? No doubt you've already tapped out your friends' CD racks and ruined your poor eardrums on their copies of Unleash the Dragon, Risk, In the Life of Chris Gaines, and Jock Rock 2000. So why not do your ears a favor and check out some of the tasty and exotic discs soundtracking many an elite exploit here at Casa Krush?!
Kick back, toss two fresh AA batteries in the Sony D-E441 Discman (the Krush just got one of these silver beauties for my bday, sweet!) and give my selection of freshly-burned CDs a spin!

Belgian New Beat
The coolest form of music known to humankind! Only it's not actually known by many, except the most in-the-know music aficionados of course! And the Krush is going to grok you to the glory that is New Beat right here! This short-lived dance music evolutionary dead-end is a heady mix of old school 80s style new wave in the style of Gary Numan, hi-NRG in the style of Sylvester, EBM in the style of Front 242, and Acid House in the style of Phuture and then slowed to an unmistakable hypnotic crawl between 90bpm and 115bpm. The result was a dark, hypnotic, melencholic, and totally irrisitable dance groove.
Born in the booth at Ancienne Belgique club in Antwerp Belgium by DJ Dikke Ronny (literally "Fat Ronny"), when the DJ played the 45 rpm EBM record "Flesh" by A Split-Second at 33 rpm, with the turntable's pitch control set to +8. And New Beat was born. And it exploded like wildfire.
At New Beat's height of popularity in Belgian across Ghent, Brussels and Antwerp, hastily-crafted New Beat songs were packing nightclubs, topping radio charts, and dominating youth fashion trends nation-wide. So widespread was this cultural movement and so dominant was the unique form of New Beat Fashion that cemetaries were looted by Belgian club kids for vintage ceramic photo plaques on headstones, a popular fashion accessory in the New Beat world.
The best producers in this hypnotic and addictive (and most excellent!) musical form include Jo Casters, Herman Gillis, Roland Beelen, J.P. Bulté, Maurice Engelen, and Nikkie Van Lierop who were writing, recording and pressing new 12" single every single week for the Belgian DJs to debut that weekend. These songs were often shrouded in mystery and listed under entirely different artist's name(s) as well. New Beat burned hot in the Belgian nightclub scene for just around 2 glorious years before combusting in 1990, sacrificed by the very people who had created and fueled the movement, and then giving birth first to two other short-lived genres of club music, Hard Beat and Skizzo, and then to some of the biggest club sounds of the 1990s Techno, Eurodance, Trance, and Industrial Dance music. And inspiring future generations of down-pitched genres like Chopped and Screwed Hip Hop and the Gen Z home remix staple known as Slowed + Reverb.
Here's an 8-track mixtape of New Beat songs that the Krush thinks you need to check out.
Flesh (33rpm + 8% pitch) by A Split-Second
Move Your Body by 101
Virgin In D Sky's (Special Adventure Mix) by In-D
Ghostdance by Ghostdance
Mr New Beat by Hypnoteck
Move Your Ass And Feel The Beat by Erotic Dissidents
Acid Queen by Major Problem
Voices by Neon
And go check out Orange Krush's dabbling in the New Beat genre here. Hope you all like the Krush's loving New Beat tributes to these wicked old school jams!

Billy Idol's "Cyberpunk"
The future has imploded into the present. Megacorporations are the new government. Computer generated info-domains are the new frontiers. Information is power and currency in the virtual world we inhabit. And the new battlefields are people's minds and souls.
The opening manifesto to Billy Idol's June 1993 Cyberpunk concept album rings ever more true as the years pass. The future has imploded into the present. Megacorproations' money and influence dominates politicians and policy, while they collect and traffic our personal information for power and currency. Individuals are kept in a state of perpetual Acute Stress Disorder through shell-shock headlines and addictive-by-design programs. Our very minds are clouded in a fog of misinformation, group-think, and purposefully ambiguous and contradictory data. Idol clamined that, through the proliferation of affordable and ever-available access to the internet, we are all becoming cyborgs. And that the only way to survive the digital age, to maintain our individuality in the face of the Machiavellian influence of megacorproations, is by learning everything you can about technology and the cyberpunk world we now live in. "I'm so fucking into the internet. The internet is punk rock!" Idol declared to Gareth Branwyn in 1993. So he made and album about it.
Cyberpunk is a concept album inspired by neo-futuristic cyberdelic culture and is a unique departure from his previous efforts, mixing computerized sequencing, sampling, and electronica rhythms with his signature "aw yeah, rock n' fokin roll, right?" style. Idol enthusiastically embraced the techno-evangelism ethos and adopted the tools of high tech organized dissent in desktop publishing, home music recording, hypermedia and the internet. He signed up on The WELL BBS on USENET, promoted Jaime Levy's Electronic Hollywood diskzine, Boing Boing and FutureCulture Digital Newspaper to his fanbase.
Idol wanted to make a "overground-underground" album, incubated over the internet and recorded at home studios on Apple Macintosh computers. He excitedly talked about how quickly he could make new albums and circumvent the traditional record industry cycles. And about how he could connect directly to his fans via BBS and electronic mail. He was among the first ever celebrities to publicly advertize his email address so he could connect directly with fans. Years, almost a full decade, before most Americans even had email. So committed to the idea of this new high tech medium and the new media it all spawned, Idol included in a special edition first-of-its-kind album with an included 3.5" Floppy multimedia diskette made by HyperCard innovator, Jaime Levy. In a press release for the album, Idol's record company claimed the there was also a Cyberpunk comic in the works and talks with video game makers and a major motion picture director. Idol was all-in on this new future.
Musically, Cyberpunk's embracing of down-tempo musical fusion of electronica, rhythmic sequencing, hypnotic club beats, and rock guitar was further than Idol had ever ventured away from his typical pop-rock. A departure for casual radio listeners of his pure rock tunes like "Cradle of Love," Idol had actually been melding the styles of Kraftwerk and Suicide into his work and been focused on getting his records played by DJs in the club scene for years. From Dub mixes of Generation X songs all the way back in 1977, to partnering with Giorgio Moroder's protege Keith Forsey to produce his solo albums, to the "Vital Idol" Remixes that spawned the music video version of "Flesh for Fantasy," to the dance beat and synth-heavy production of his "Whiplash Smile" album 7 years previous.
Going full-in on the idea of "virtual reality music" Idol and producer Keith Forsey recorded the album to achieve maximum effect with immersive ambisonic full-sphere 360 surround sound in mind. Cyberpunk was recorded using BiNaurel Heads and also a state-of-the-art Roland Sound Space RS-8048 stereo spatialization unit which can place sound anywhere in 3D space using just a simple two speaker setup. This unique, rare, and very expensive rackmount box can also be heard on Roger Waters "Amused to Death" album, on ambiant / alpha-wave artist Kohsei Morimoto's "Chaos Zone," Tool's "Undertow," and in Hideo Kojima's legendary tech-noir game "Snatcher" for the Sega CD. The Roland Sound Space RS-8048 is definitely cool stuff and decades ahead of its time! The Krush definitely hopes to get his hands on one of those RSS units someday!
Idol's live shows for Cyberpunk were just as ambitious and unique. Featuring a high-tech computerized aesthetic, the show even had computer engineers on stage whom Idol fashioned as regular band members, creating seriously dope live "Blendo" visuals and Swarm-Cams (by Cybertribe), and light shows controlled by robotic telemetry. Those live-cam feeds and live Video Toastering, combined with orgasmic cyberspace style stage illumination, achieved some totally phantasmagoric stage lighting. Idol adopted sleek, futuristic cyberpunk fashions from Stephen Sprouse and Paul Smith. And even changed his signature hair style to his new cyberpunk look with bleach blonde dreadlocks.
Cyberpunk landed at an exciting dawn of the emerging World Wide Web, released just 5 months after the first commercial web-browser Mozilla / Netscape was launched. In 1993 the internet was still underground and completely foreign to most people, only 22% of households even had a home computer, according to the US Census, and those who had internet access was such a small number they didn't even think to ask Americans if they had access to the internet until 1997 (by '97 a full 36.6% of households had a computer, with only 17% having internet access). Idol's obsession with how the internet was going to bring about global sociocultural changes, was the perfect tool for organizational dissent, was going to rapidly turn us all into human-machine cyborgs, and that the future of music and art making would mutate everything about those industries forever, just like Punk Rock had democratized music in the 1970s, and his predictions that the internet would soon be the dominant tool in people's everyday lives... all flew right over most people's heads.
And everyone hates this album.
They're all wrong.
The album, tour, and interviews can all get a little corny at times, Billy Idol is a goofball with a limited understanding of the technology he was excited about and the cyber culture he was evangelizing. And because it was released one year after albums like Psalm 69 and Experience, Cyberpunk's attempt to sound like something truly new seemed a bit flaccid. To most, Idol's sudden strange and inelegant obsession with cyber culture and all things high-tech came off as disingenuous and fraudulent. And man, those dreadlocks didn't do him any favors, either.
Although he got a minor hit song from the album, Cyberpunk was such a commerical and critical flop, and so much of trainwreck image-wise for Idol that he still hasn't lived it down. All these years later being heralded as the "Least Essential Concept Album of the 1990s" by The A.V. Club and grabbing the #5 spot on Q Magazine's "50 Worst Albums Of All Time" list. And worst of all, Idol was excommunicated from the cyber culture he loved. Run out of the WELL alt.cyberpunk USENET newsgroup by regular posters. Publicly derided by his cyberdelic mentor, Boing Boing's Mark Frauenfelder. And even mocked in an interview by NEUROMANCER author William Gibson, the godfather of the cyberpunk genre.
Idol didn't release another album for another 12 years.
No question about it, Cyberpunk a fucking disaster.
But it is also TOTALLY. FUCKING. COOL.
Gotta give it up for Cyberpunk's earnestness and ambition! And the total punk rock Do-It-Yourself ethic which he threw himself headlong into in creating this completely derided album and his self-realized weird brand of cyber culture.
Idol said in an interview the week Cyberpunk was debuting, "I have never given a fuck what people think of me. Isn't that obvious? CYBERPUNK is my reality, my passion and my journey. And I'm sharing it with all my fans. Fuck anyone who doesn't get it."
Damn right.
UPDATE: The Circle of Cyberpunk Life!
Here is a totally crazy but true thing that recently crossed my browser window - Billy Idol was an inspiration for the entire cyberpunk genre!
Author Bruce Bethke, who first coined the term "cyberpunk" and created the entire genre of street punk hackers in his 1980 (published in 1983) short story CYBERPUNK was inspired by none other than Billy Idol to create his vapidly-stylish bleach-blonde loser-anarchist character Rayno! And a decade later Idol decided to get into cyberpunk culture but HE HAD NO IDEA of his contribution to the culture's origins! It sounds totally insane but it's true, Bethke writes about it here.
What a phenomenal thing to discover sufing this information super highway!
"I'm so fucking into the internet. The internet is punk rock!"

The Plasmatics
Somehow even here on the Net the coolest punk band ever doesn't get the props they deserve! So Orange Krush is going to change that!
Shock troops in the war on complacency with a shared revulsion for the pathetic lethargy of mid-70s rock, and a willingness to destroy anything that got in their way, the Plasmatics exploded on the 1978 New York punk scene, and the world, like a thermonuclear bomb.
They stormed the stages at the dawn of the US "new music" scene with their unique take on speedy, searing, intensely hyperactive punk rock and the most diverse and stupefying live show anywhere. And released four incredibly influential EPs and five mind-blowing full-length albums. A spasmodic end-all be-all detonation of rock and roll, skewering corrupt sleazy politicans, repulsive conformists, unscrupulous pigs, insipid hypocrites, and nausea-inducing brain-rotting consumer culture. Each Plasmattics album is filled with such catastrophic urgency and delivered with such extinctive energy that every song feels like this apocalyptic band are playing the final chords as the universe implodes.
Unduly talented, absurdly sharp, high-concept guerrilla-warfare art revolutionaries armed with amps and instruments. And also live chainsaws, shotguns, sledgehammers, and literal TNT. The Plasmatics were a virtuoso wrecking ball on the world of societal compliance and a countercultural rag tag assemblage of the greatest rock and roll freakshows ever. The Plasmatics sounded and looked like no other band before, or since.
Rail-thin 6'7" blue-mohawked cross-dressing guitarist Richie Stotts with his trademark Flying-V, high heels, and a nurse uniform. Jean Beauvoir, on bass, a Chicago-born Haitian multi-instrumentalist musical prodigy (and former singer in the doo wop group The Flamingos) in a white tuxedo with tails and a bleached white mohawk. Before Beauvoir the band had a brief but important member of the band, Chosei Funahara, a shave-headed Japanese bass player / video photographer who kicked off songs with a quintessentially iconic Ramones-style one-two-three-four count off "ichi ni san shi!" The stalwart and total maniac drummer Stu Deutsch, who pounded out the blasting beats on his classic kit and also the synthdrums, back then a rarity in the world of rock. Wes Beech, the second half of the Plasmatics dynamic guitar duo, a spikey-haired sneering scientist who swaggered Plasmatics stages and album covers with a sci-fi looking Sardonyx guitar, which was laden with onboard effects, and enabled the turbo-charged guitar player to create weird sounds no other player could.
And all propelled into spotlights, chaos, danger and on-stage destruction by the twin visions of singer / macrobiotic chef / kink performance artist Wendy O. Williams and manager Rod Swenson, an art renegade with a Masters in Fine Art from Yale University and the mestro behind the Times Square show Captain Kink's Sex Fantasy Theater.
The Plasmatics live shows were a famous cyclone of anarchic shock, mental stupefaction, and ravaging demolition. With Wendy sledgehammering TV sets and transistor radios, performing splatter surgeries, chainsawing guitars, shooting blank-filled shotguns, and literally blowing up Cadillacs on stage wearing little more than shaving cream or her legendary nipple-tape. Audiences - whether in clubs like CBGBs, or on TV shows like ABC's Saturday Night Live knock-off Fridays, or sold out show at the LA Sports Area poisioning the minds of unsuspecting Kiss and Motley Crue fans, or on MTV driving a schoolbus through a tower of TV sets (until it was pulled from air over concerns of "ultra-violence"), or at a surprise free car-detonating show on New York City's Pier 62 - were left completely shattered.
Although I like the early line up best, and love the punky albums they produced, "New Hope for the Wretched" and "Beyond the Valley of 1984," it's simply impossible to deny that the Plasmatics often-overlooked 1987 concept album "Maggots: The Record" is the greatest record ever recorded.
Now go buy some albums!

Techmaster P.E.B.
It's Time to Jam! Legendary producer Techmaster PEB, the godfather of the Miami Bass sound, and famous destroyer of even the most high-end of boom car speakers, is known for pushing the lowest of the low-end frequencies. His pivotal 1991 album Bass Computer became the ultimate sub-woofer test weapon in strip-mall parking lot soundoffs and mid-90s international sound-pressure competitions. And is the first album that came with a soon-to-be-ubiquitous CAUTION: ULTRA LOW BASS MAY DAMAGE SPEAKERS warning. Fusing Kraftwerk's highbrow European robot techno art pop with Maggotron's heavily breakdancable Electro Funk style and Luke Skyywalker's pounding four-on-the-floor dirty dancefloor Booty Bass audio, for a hyper smooth electronic sound. Dripping with heavy ass bass that will detonate your MTXs and Crutchfield amps and threaten to shatter your car's rear window.
WARNING: SUB-WOOFER DESTROYING ULTRA LOW BASS
Techmaster P.E.B. - Techno Bass Beats
Techmaster P.E.B. - Computer Love
Techmaster P.E.B. - D.P.E.
Techmaster P.E.B. - Time To Jam
And the deep bass revolution had begun! With hundreds of cassettes and CDs flooding the market adorned with pictures of boomin' system hoopties and bikini-clad hoochies on the covers. Some good stuff can be found in the genre if you dig deep into the deep sound (particularly from PEB's oftentimes collaborator DJ Magic Mike)... but when it comes to the Krush's D-E441 Discman, none do it better than Techmaster PEB!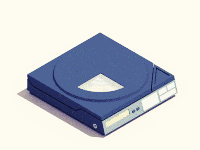 Stay Tuned For More of Orange Krush's Discman!
The Krush is outtie! More Krush approved tunes will come. But in the meantime I'll be chillin' at the crib, surfing the net and cracking codes so it might be a sec. Don't be buggin' out about it!