Hello my fellow Netizens!
Welcome to my Homepage!
Thanks for stopping by! This Homepage uses frames and pop-up windows, click here to return to the main page. Sign my Guest Book to say "hi" or drop some eProps if you enjoy the site.
Click these handy candy-colored weblink buttons to take you to various sections on this internet homestead of mine.






But before you explore too far on the page here, please take a minute to look at these links to my other NeoCities sites. I made them just for you.


WARNING: MARGINALLY NOT SAFE FOR WORK


WARNING: MAY CAUSE SEIZURES


WARNING: WEB 2.0 MAY BE ADDICTIVE

I'm having a blast being here on NeoCities and getting to meet other folks who are making all these amazing websites I see. Here on Netizen's Homepage I'm featuring maximum dorkitude including my analog art, writing for table top games, and the music I write and record. In the process of putting together this digital home I am re-learning how to do HTML, teaching myself obsolete HTML tricks, and building hundreds of obnoxious custom animated GIFs. Looking forward to letting people know about this project and letting folks have fun surfing the site. What a creatively fun and slightly dumb project this all has been (my favorite kind)! Sign the Guest Book and leave your NeoCities site, I'll be sure to feature a link to your page.
- James


Enjoy this selection of drawings and logos that I've done for fun and for various personal projects. Some of this art I haven't shown anyone in a couple decades. Click the images to see the full drawings and for more details & info on the art mediums used.


Here are some writings I've done. A couple articles from an analog zine of obsessive dork-culture, INTO THE WORMHOLE, that I'll be releasing in 2022. My design document from my aborted DECAYING ORBIT project (a Nintendo NES videogame / spacerock album / comic book project). And a few behind-the-scenes pages for table-top role playing games that I ran and/or played in. And the WUVABLE OAF comic we wrote (thanks to Ed Luce for letting me reprint it here). Click on the images to read.


I am always working on various musical projects. I like left-of-center music and weird bands that are heavily themed. I primarily play vintage analog synthesizers. But also dabble in old drum machines, caveman bass and electric guitar, my great grandfather's violin from 1889, and also some turn-of-the-century acid house software on a 1999 G3 iMac. So if you think you'd like to hear my music in the genres of "space rock" or "sleazy 90s industrial" or "Belgian New Beat" or "orgone noise" or other audio hallucinogenres click on the images / links to hear these projects.
BE AWARE: As audio files tend to be quite large, you'll definitely want a 56K modem (or better) paired with a fast internet connection of at least 280kbps (or better) to listen to this music.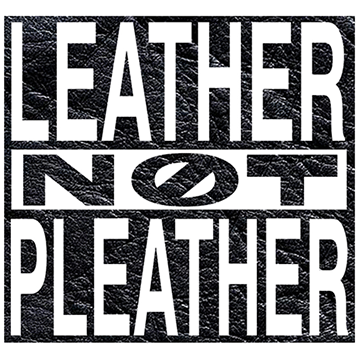 LEATHER NOT PLEATHER, sleazy 90's industrial just the way you like it, baby. Featuring blistering vocals by Portland crustpunk / grindcore legend August Alston.
11-song debut album out on Compact Disc, Cassette and digitally.
Plus 2-song "Strip!" EP on 3" CD Single + 4-song "The Raw Mixes" EP on 3" CD Single + 2-song "Dance Sexy" EP of Ravaged Audio Mixes on 3.5" Floppy Disk. November 17th 2021.
Listen to more LEATHER NOT PLEATHER here.
Dead Like Me
From the LP "It's a Sick World But Someone's Gotta Love It"
Sex Target Sex
From the LP "It's a Sick World But Someone's Gotta Love It"
Body Hard
From the LP "It's a Sick World But Someone's Gotta Love It"
Gets You Off
From the LP "It's a Sick World But Someone's Gotta Love It"

SPACE MONSTERS, a minimal / hypnotic space rock instrumental duo from a parallel-Earth's 1997. Featuring Josh Krause (drummer) and myself (synths) of SPACE STATION.
The third SPACE MONSTERS EP "Out of the Atomfire" arrives January 25th 2022, digitally and on 3" CD Single.
Listen to more SPACE MONSTERS here.
I, Automata
From the EP "It Happened Tomorrow"
By The Light of a Dying Star
From the EP "Raiders of the Solar Frontier"
Spaceway
From the upcoming EP "Out of the Atomfire" out January 25th 2022.

CASUALTIES OF THE PSYCHIC WARS, experimental electronic noise damage to attune Orgone Particle Conversion. Recorded live inside a quantum well, 2012. Released in a perpendicular nildimensional space.
Listen to more here.
Influence of the Pyramidic Field
From the LP "DOR -> POR"
Flight of the Extrasensorite
From the LP "DOR -> POR"

DEADTECH, fresh new New Beat tunes and video toaster hallucinogenics, hand crafted in the traditional manner, for your 1988-1989 Belgian nightclub. The Belgian experience, as filtered through the 80's American midwest, and crash-landing 30 years later in San Francisco, California. Featuring Chuck Nicklow on VHS video orgasmica.
The 6-song LP (Not actually remixes) arriving December 31st 2021. Videos on YouTube in 2022.
More DEADTECH here.
Bass Dvice - In A Moment (DEADTECH mix)
From the upcoming LP "Everything Old Is New Beat Again" out December 31st 2021.
Hypno Hustlers - Am I Too Much For You, Mister Franklin? (DEADTECH mix)
From the upcoming LP "Everything Old Is New Beat Again" out December 31st 2021.


(Updates from the Webmaster)
November 23rd, 2021
A Model Netizen
The Web loves the Orange Krush! Especially when it's a ridiculous photo with a comment like "If you've still got time left on that "500 Free Minutes" AOL Trial CD, point your browser & check out the sweet Orange Krush internet homestead for high-tech talk & low-culture infobahn thrills."
November 22nd, 2021
Many More Thanks!
Today I mailed out our first CDs, Mini-CDs, Floppy Disks, and Cassette Tapes. What an awesome feeling! I spent a bunch of hours over my weekend making cardboard sleeves and hand-wrapping cassettes in aluminum foil. Ken Sanderson, a friend of mine who runs one of the best punk record labels on Earth, Prank Records, gave me a ton of great advice about packing and shipping those things out. I did my best to follow as much of his tsunami of wisdom and decades of experience as possible. Hope I did him proud! Thanks Ken! And my huge thanks to everyone who checked out the music. And especially to those who liked what they heard enough to add it to their collections.
November 21st, 2021
Mutant Mount Rushmore
Aside from my Leather Not Pleather collaborator, the mythologic Ares demigod August Alston, there were four artists that I was most hoping would enjoy this whole Homepage / Orange Krush / Leather Not Pleather / MyFakeSpace wormhole experience. All people who make and do amazing creative stuff that I think is super cool - a true Mutant Mount Rushmore of Art! Minneapolis interactive art-guerrilla Heavy Pennington, WUVABLE OAF creator Ed Luce, SF drag performer, filmmaker, and digidrag producer Piranha, and Designer / Flying Trapeze / DJ Andrew Nilsen. Really gratifying to see how much they are liking it!
November 19th, 2021
THANK YOU FOR CHECKING OUT THE SITE!
As I am not buried in HTML today (but still kind of stuck in the headspace of this project) I started reading Timothy Leary's 1994 book about the psychedelic internet universe Chaos and Cyber Culture. Super interesting to see how he and others were viewing the internet of the future back then, years before I first jumped on the net and printed out a Debbie Harry fan page. I wonder what he would think about where it has taken us in 2021.
November 18th, 2021
Just... Wow.
Completely overwhelming response. I am totally blown away. People are signing the Guest Book!
November 17th, 2021
BLAST OFF!
I launched the sites to the public today! What an awesome feeling! BOO-YA!
November 15th, 2021
On the Launch Pad
Today was a 4-hour long proofreading session. Kirsten on laptop, me on the desktop. My goal right from the start was to make a tiny but sprawling web universe full of hyperlink wormholes to tumble into. But you don't really realize how sprawling until you try to proofread it all. Thanks to Kirsten Baldock for catching those errors! I was quietly thrilled to see when she had to cover up part of the screen to keep the overwhelming brain-bewildering of flashing GIFs from distracting her eyes. Ha! Unfortunately my special sparkly dagger cursor on Orange Krush's site made it so that the Chrome browser wouldn't click links. So the sparkly dagger cursor had to go. Bummer. Also I edited the HOMEPAGE logo in the hopes that it would make it a bit easier to read for mobile browsers. But the site is still best viewed on a desktop computer! And with Netscape Navigator, yo!
November 12th, 2021
Let's GOOOOOO!
Uploaded photos and completely re-routed the entire Leather Not Pleather website. It was the first major HTML pages that I worked on for this project, and it is also the last before public launch. Returning to it after a bunch of intense weeks building everything else, I find that I couldn't be happier with the level of crude and ugly minimalism to it. And it has just the right amount of tortuousness. It's just so Leather Not Pleather. We're not waiting on those cassettes anymore, they'll just have to have a December release date on them. So as long as society doesn't collapse over the weekend I'm launching this project to the public next Wednesday.
November 9th, 2021
Unartful Dodger
In the dawdling downtime while waiting for LNP's overworked cassette tape manufacturer to get my job in the queue, I've been doing a full upgrade and enhancement on the Bandcamp with descriptions like "The perfect low-rent soundtrack for your next short-term nightclub-bathroom romance!" Here are today's soundtracks.
November 8th, 2021
These Chromium Dreams
Today I set up a huge fabrication and manufacturing factory in my living room to make all the mini-albums, so many tiny mini-CDs everywhere you looked, it was glorious.
November 5th, 2021
Heroin Habit
In the process of doing all the research for the Orange Krush page write-up on Billy Idol's ill-fated "Cyberpunk" album, I accidently got myself addicted to his multitude of remixes for "Heroin." Between three different releases I dug up 7 different versions and have 4 more mixes coming on a vinyl-only remix album. But the best thing is I got my hands on this "Please return to Chrysalis Records" promotional VHS tape that Idol sent out to nightclub VJs. Man, I am in deep.
November 4th, 2021
Sounds Like The Turn Of The Century
APOLOGIES FOR AUTO-PLAYING MUSIC! Today I made the website auto-play an edit of an instrumental spacerock song called "A Clone Is Not A Man" written in 1999 on a Korg Prophecy, recorded to cassette tape on a 4-track Tascam 424 MK II Portastudio, and then digitized into the iMac G3, the sound of the Turn of the Century, all made with tech you'll find gloriously celebrated on Orange Krush's page. An old-school style addition to the page, no actual idea what I was doing HTML-wise, but made it work. You can turn the music off by clicking "stop" on the MySpace Music Player. (Well, shoot, that auto-play only worked for a day. Grumble, grumble. UPDATE: Oh, it just takes a long time to play. And it only plays most of the time, anyway. Well... yay!)
November 3rd, 2021
Good To Go
With this latest round of Animated GIFs for the "Techz" page finished today, the Orange Krush beta site is good to go. Yes! Just one more pass for a spelling / grammar check on all the pages and seeing if all the links are active. It's a little past my intended schedule but close. Now it's mostly just waiting on cassettes from the manufacturer (may give up waiting on them, but not yet) and doing a couple photos for the LNP site of that stuff now. Feeling great.
October 31st, 2021
Every Day Is Halloween
Still waiting on cassettes from the manufacturer so the site(s) launch schedule is pushed back a week (or two?) so I took the opportunity to do one more Orange Krush photo shoot with his gear to get even better pics before switching into annual Halloween costume mode.
October 29th, 2021
Sssssstriiiiiiiiiiipppppp!
After a week of LNP site stuff and making animated GIFs of Orange Krush, I could feel another round of HTML creative burn-out looming. But I *did* have this urge to make just one more non-album Leather Not Pleather track to release as a second 3" mini-CD single. But there was no time for that! That is, unless... I dug up an unused song and started re-building it around one of August's blistering isolated vocal tracks. And cranked August's vocal just a little bit too high in the mix so it would really feel like he was screaming at you. I was loving it! Two hours later I not only had a new LNP song called "Strip!" finished, but it is also one of my favorite tracks ever. Fun and danceable butt-moving music with August just freaking the fuck out over the top. Love it.
October 28th, 2021
Digital Audio Disc Day
My CD player is from the Stone Age of 1986 and was made before most people knew what a Compact Disc was so the company called it a "Digital Optical Turntable," which I think is hilarious. I write this because today was the day a big box of our CDs arrived from the manufacturer and, despite feeling like I just wanted to hoard them all to myself because I liked them so much, it was fun giving away a couple to friends who I knew would really enjoy them (at a "Cirque du Mort" Halloween party I gave a copy to my flying trapeze / DJ friend Andrew and got a "No WAY! NO WAY!" response which was pretty gratifying). Those out-of-style songs sound extra great on that ancient CD player.
October 26th, 2021
Orange Krushin' It
Yesterday we took 253 photos of the "killer Net rig" and Orange Krush's huge pile of tech gear. Some funny shots in there. Hope we got enough! Today I'm turning these pictures into animated GIFs for the "Techz" page, that is pretty close to the final puzzle piece on that page before launch.
October 23rd, 2021
Break Out The Champagne!
Yay, Homepage beta is finished! All that's left is a full spelling / grammar check on all the pages and seeing if all the links are active. Next up is a huge Orange Krush photoshoot for the "Techz" page and turning all of that stuff into animated GIFs to show off The Krush's bomb-ass high tech gear! After that, completing the LNP site (when are my CDs and Cassettes arriving, UPS?!), and doing just a bit more on the MySpace pages. Still aiming for an October 31st official launch date. Feeling like I'm going to make it!
October 21st, 2021
Sign My Guestbook
Crazy! Today I added a classic "Sign My Guestbook" image and link to the Homepage and wrote a quick message to folks. About an hour later I was showing a friend my progress and laughed, "Look at this, I've got a Guestbook for people to sign!" and clicked in... to discover to my utter shock someone had! Fellow Netizen Iglo left a really nice comment and totally blew my mind. The thing had only been up an hour! I had a brief moment of terror as I realized that people are looking at my site and they're looking at it RIGHT NOW. Crazy! After that initial freak out I felt an amazing feeling wash over me. I may not be ready for it yet but I am already part of this incredible NeoCities community. Wow, so cool. Thank you, Iglo, for the amazing welcome!
October 20th, 2021
Cyberpunk Melted My Brain
Finally finished Orange Krush's write-up on Billy Idol's "Cyberpunk" album. The amount of research on that entry was crazy. As the album was a huge bomb, most of the info about it was buried in ancient interviews or is simply just not online anymore. Very thankful to have found photos of an original 1993 press kit and also gotten my hands on the 3.5" Floppy Disk for that album. That Floppy Disk is equal parts beyond cheesy and beyond cool.
October 13th, 2021
Macintosh Dither
Although I didn't own a computer back in the 80s or early 90s, I have always loved the look of Apple Macintosh 1-bit black & white dithering. Knowing this is the technique I was going to be employing to make my HyperCard DiskZine this winter I'd started experimenting with it on photos of my cats. Which lead me to make the 1-Bit Mac Dither Kitten Theater. Cute stuff.
October 13th, 2021
In The Palm Of Your Hand
Today's treat on the Homepage is a Palm Pilot animated GIF that features a very-hard-to-read rotating selection of Top 10 lists. Most Listened Albums of 2021, Favorite Comic Characters, Favorite Table Top RPGs, Favorite Tiki Bars, Favorite PS1 Games. Also if you click on the AOL "You've Got Mail" icon, you can get a postcard from me! It might be my favorite thing on the entire website(s).
October 8th, 2021
Having A Blast Again!
So fired up! Today I made a great little RealPlayer for the Homepage that plays clips from Blondie's 1999 comeback hit song "Maria." In the 90s I had my entire livingroom in my apartment decked out with hand Xeroxed-and-enlarged Blondie posters (was truly a maestro on those Xerox machines). It was impossible for me not to smile walking into that crazy Debbie Harry room. And was also really fun to see that room's decor totally weird people out when they first came to my place (laugh)! "Maria" is such a great song. And back in '99 I'd bought tickets to see Blondie's No Exit tour here in California before I'd actually even moved here, so this album really represents such a happy, exciting time to me. And the fact that the video has a bit of a cyberpunk voyeuristic vibe to it too makes it the perfect fit for this homepage.
October 6th, 2021
Getting A Little Crazy
Started my post-creative-burn out day with an improbable and unlikely game plan. I needed to make a Homepage logo that was so good it would revitalize and reinvigorate my drained creativity like a phoenix from the ashes. A pretty tall order! On a funny whim I listened to Seal's "Crazy" which I hadn't heard since the early 1990s. The chorus resonated in my soul, "We're never gonna survive, unless, We get a little crazy." That was exactly what I needed to re-fuel this entire project, a little craziness, and I immediately made my awesome animated Homepage logo. Creativity was back!
October 5th, 2021
Burn Out...
Of course at some point I knew I'd hit creative burn out. And had been racing to get as much done before I ran into that wall. Today was the day. It was time to shift gears from Orange Krush to work on the Homepage at last, the final and also most important site page of all, the pressure is on! I'm starting from scratch all over again. And am not even sure how to do that right now. How am I going to make yet another page full of cheerfully flashing / moving / bouncing GIFs? I'm still hoping to have the site(s) launched by the end of October but still have a long way to go. Will I be able to find the creative enthusiasm to re-ignite the passion to finish this? Not today, anyway...
October 4th, 2021
Rave Krisp-E's
My flying trapeze / DJ friend, Andrew, who loves all things 90s Rave Culture recently sent me a song he used to rock back in the day all the time, EON "The Spice Must Flow", and it has absolutely been helping fuel me through this massive project. And as I'm finishing up on the last stuff on Orange Krush I really need all the fuel I can get. I got to pay back the gift of 90s goodness to Andrew today, as I accidentally bumped into the first Rave Flyer I ever saw, Rave Krisp-E's (front and back) in my endless Orange Krush 90s researches. Amazing! Andrew freaked out. It was great.
October 2nd, 2021
More New Web Skills
29 days into the Orange Krush site and still rocking. But definitely starting to run out of steam. That is until later in the day when I learned how to do Image Mapping. Oh very exciting. This opens up all sorts of new possibilities for adding hyperlinks into images. I made a little MySpace Music Player with various links to various songs of mine for those who might click on it. Yet another new web skill! I am totally thrilled.
October 1st, 2021
Glitching Out
Glitching all my party photos for the "Wipeout Cyberdellia" page. It's taking a lot of work and concentration to make them all glitch at different rates. My eyes and brain are utterly exhausted by the end of the day.
September 30th, 2021
Shock To The System
Made animated GIFs for the "Tunez" page today. By now, after a month of making hundreds of the things, I am really good at making these GIFs. These are designed to fit with the music, play the Plasmatics GIF while listening to "Butcher Baby" Techmaster PEB to "Time To Jam" and New Beat to "Flesh" and the Billy Idol one while listening to "Shock To The System" Watching Billy chicken-pecking around on his Machintosh keyboard is the funniest and also most endearing thing ever. As a fellow mostly-computer-moronic but still enthusiatic webcreator I find it totally inspiring.
September 28th, 2021
More Ever-Expanding Scopes
The best, or maybe worst, part of this NeoCities project is how it just keeps activating even more creative projects as I keep going down the rabbit hole. All the research that has gone into writing the Orange Krush site (really intense!) has introduced me to the coolest piece of ancient software, Apple HyperCard, a pre-internet application that people made all sorts of neat stuff with. After this project is put to bed I'm going to make a Zine. Made the NEUROBLAST INDUSTRIAL HYPERCARD DISKZINE logo this morning for it. And also did a massive amount of writing about Steve Ditko and Brendan McCarthy comics.
September 24th, 2021
Floppy Seconds
Writing our first Floppy Disk EPs and playing Leather Not Pleather's "Dance Sexy" off a 3.5" Floppy Disk on my ancient Grape iMac G3 computer from 1999. This is so exciting that it all actually worked. And it sounds awesome.
September 23rd, 2021
The Information Superhighway
Building this site and surfing others here on NeoCities is the most fun I've had on the internet in well over a decade. If you want to see this amazing corner of the internet and all this crazy awesome HTML art throughout NeoCities to live and thrive on in the glorious Information Superhighway sign up and give them $5 a month! Give NeoCities some love, and while you're at it, go ahead and make a cool site of your own about whatever you love for all of us to check out too. Totally money well spent.
September 21st, 2021
So Two Thousand
Heavy is going to recreate my 5-hour long Early 1980s Arcade Playlist on his Spotify account for me so people can continue listing to it after I close out my account. I told him my next project that I was working on is a "web project" and he responded "Ooohhhhh, That's So 2000 of You!"
September 18th, 2021
Making Flippy Floppy
The NeoCities project is inspiring creativity in unexpected avenues. Today I spent the morning converting Leather Not Pleather songs into tiny 8-Bit 8000 Hz files so I can fit them onto 3.5" Floppy Disks. Oh crap, these mixes are so dirty! They might sound better than the original versions. I've got to send these to August immediately.
September 15th, 2021
Color Correcting
The original iMac animated GIF of a spinning computer is great, but it's a Bondi Blue model, not Grape. So I guess I'm going to have to go in to every frame of that animation and re-color it all. No way would Orange Krush put the wrong color iMac on his page. It's gotta be Grape! Today I also did a ton of writing on the "Techz" page. The Krush has some serious elite gear for surfing the Infobahn. And I made four covers for his analog Zines. As a person who spent a good portion of my pre-internet life making Xerox zines, making the covers for those were so much fun.
September 13th, 2021
Into The Archives
Spent my day off at home digging through boxes and portfolios of old artwork. Nothing is organized in any of those boxes and portfolios, I was always too focused on making more of it to bother to organize any of it. The Homepage is going to have a bunch of writing and artwork people have never seen. Old stuff, new stuff.
September 10th, 2021
Retina Burning
In order to make the perfect Orange Krush website experience it needs to stupefy your brain like a nightclub. Blinding with strobe-light bewilderment. Pulsating. Hypnotizing. Bewildering. Today I made animated GIFs for the "Gamez" and "Bookz" sections while playing the Billboard Hot Dance Chart for the week of October 26th, 1991 with the subwoofer turned up high enough to feel it. Ended the day with my eyes throbbing and my heart pounding.
September 9th, 2021
How You Frame It
Two days of intense grinding on the Orange Krush page and today I finally figured out how to do HTML Frames. Since my early Net days, making those things has always eluded me. But now I'd added that skill to my web toolbox, along with the Animated GIFs (that I was now making what seemed like a hundred a day). In a reckless impulse I trashed the original Orange Krush page and rebuilt it in Frames. In glorious eye-melting Orange, Yellow, and Neon Green. Sweeeet.
September 7th, 2021
Revelation & Epiphany
I woke up from a dream realizing that the whole project was missing something vitally important. Loved my sexy animated-breathing-leather band site that looks like it is 20 years out of date and my funny fake MySpace pages. But I'd completely blown it. I didn't have a Homepage! What good is having a NeoCities website without a Homepage? How could I have been so blind?! It doesn't matter how much more work it will require, a Netizen needs a proper home, so I signed up for a second NeoCities account. This will host not just a Netizen page but also a massive Orange Krush page too. That dude seriously needs a site.
August 31st, 2021
Droids
Took a break from the site today. But still riding the wave of that creative tsunami. So I wrote the rough first draft script for a 5-page comic today called "The Asteroid of Misfit Droids" for Comics Conspiracy's 2023 birthday anthology. Gotta start finding my artist. I don't think I'll have a final draft finished before the Netizen site goes live.
August 18th, 2021
Gets You Off
Today I made an animated GIF in August's (kind of crazy person) handwriting that jitters. It's so perfect. It says "Sleazy 90s Industrial, The Energy That Gets You Off." Cannot wait to get to show him all of this, he's going to love it so much.
August 12th, 2021
Hidden Treats
These MyFakeSpace pages are full of links that don't do anything. That's disappointing. Maybe I should put in some Easter Eggs for people who click around.
August 10th, 2021
Ever Expanding Scope
The problem with making bootleg MySpace pages is you actually want them to link to other pages and profiles. I'd already linked us to joejoefashosho's pages but it just didn't feel like enough. So I made even more bootleg MySpace pages, LUST IN SPACE's AstroBabe and Z'Ma, and a couple others. The feeling of building more of an experience than just a website is intoxicating.
August 3rd, 2021
ME GORGAR
Huge progress on August's MyFakeSpace today. He's a bit of a luddite who has never had any social media account ever (so cool) so I wasn't sure how he'd feel about me making these dumb fake accounts or even get the dumb joke. But... HE WAS SO INTO IT! He also has always loved this totally Satanic pinball machine, GORGAR, a 1979 classic by Williams that would shout "ME GOT YOU!" and "ME GORGAR!" so I added some GORGAR side art to his MySpace page with a smile. He's going to be so happy.
July 31, 2021
Things Are Moving
Having never learned how to make animated GIFs I knew it was the next thing I'd need to do if I was going to really have fun getting creative with the project. Some frustrating days bumbling through Photoshop until I finally figured out what I was doing. Things are moving! By the end of the day I'd progressed to making my GIFs over transparent backgrounds.
July 30, 2021
Hot Hot Leather
After days of trial and error I finally got an animated leather background working for my LNP page. It looks like it's breathing. Sexy. Dirty. Perfection.
July 27, 2021
MyFakeSpace
After several painful days trying to re-learn primitive HTML skills I had forsaken back in the early 2000s, I finally had the crude foundation of a website started. What a satisfying feeling! What it needed was to have links to band members on something totally outmoded like Friendster or Myspace. Typing "Myspace" into the NeoCities search engine and discovered joejoefashosho, who had bootlegged MySpace and made the template available to everyone. Immediately began work on a couple MySpace pages of my own and put Joe in our Top Friends list, of course!
July 23, 2021
NeoCities Discovery!
Discovered a little place on the internet called "NeoCities" today while looking for the perfect place to host a kind of ugly and completely out of date website for my sleazy 90s industrial band. What could be more apropos for that band than to have some shitty site that looks like it has been sitting un-noticed on the Net all these years? Searching "modern day Angelfire GeoCities" into Google, assuming I'd get nothing worthwhile, but found NeoCities instead. Full of weird and wonderful sites. People were using this place to make actual Web Art! And some of the sites were even really ugly too. I was thrilled and couldn't wait to get to work.


Hi, I'm James.
When I was a kid my dad was constantly bringing home old crap he got from Goodwill and saying stuff like, "These were the best downhill ski boots you could buy in 1962" and outfitting my young self with trashy and decades out of style relics of yesteryear. My weird clothes, home haircuts done with a straight-razor - I got a lot of grief from the "cool kids" at school for all that stuff. Especially those damn 1962 downhill ski boots that were made of ice cold, barely-insulated red leather and had shoe laces that would freeze and trap you inside them. And which also stuck out like a sore thumb on those school ski trips and get you accosted by the rich kids for wearing ancient garbage like that.
But my dad was right.
Not only was sticking out like a sore thumb always going to be my lot in life, and there was simply no hiding from it (trying to blend in with other kids sucked anyway)... but old stuff, especially that built-to-last old stuff that you can fix with your hands or old technology that has limited but sexy functionality, is awesome.
I write and record a bunch of music in my free time. I play old, kind of unloved, synthesizers (Roland SH-09, Roland SH-2, Korg Prophecy, etc) and pair them with other old, slightly unpopular, gear (Roland CSQ-600, Drumatix 606, Apple G3 iMac, etc) to make music that I enjoy (space rock, industrial, synth noise, and various forms of electronic and EBM derivatives). I gather a bunch of dorky old things to display in my home. From antique ray guns (1930s Buck Rogers XZ-38 Disintegrator Pistol, 1950s Futuristic Productions' Strato Gun, etc), to vintage comic books (2000ad, Daredevil, Doctor Strange, etc), to old video games (Genesis, PS1, PSP, etc), to mugs from Tiki Bars I've visited (Caribbean Zone in SF, Aku Aku in Oslo, Okolemaluna in Hawaii, etc), and old table top RPG box sets (Gamma World, Star Frontiers, Psi-World, etc). Speaking of old stuff I recently had a one-in-a-billion lucky break and actually found my old skateboard on eBay that I gave away 32 years ago. Pretty amazing.
I don't like labels very much so I don't tend to use them when talking about myself. But do often refer to myself as a "creative weirdo" and also an "optimist" - so I guess I'm cool with those labels. I also proudly wear my hard-won "dork" label. Cos man, I earned that over a lifetime of social misfit-hood. Unfortunately, "geek" and "nerd" have been co-opted by marketing agencies to sell stuff, so those terms are 86ed in my world. Folks don't seem to like dorks very much, so I'll gladly be one of those instead.
Twenty years ago I opened up the comic store of my dreams in San Francisco with Kirsten Baldock, and we're still running it today, Isotope - the Comic Book Lounge. It truly is a dream job. I had this crazy vision of what I wished comic stores could be like and just had to see it come to life. My comic book store takes a lot of work and a lot of love and a lot of creativity. It's a fun place where I get to host all sorts of unique and unusal events. And putting comic books in people's hands is the best job I could ever hope to have. Things went so well with the comic store, and I had that probably slightly insane itch to spread my creative wings even further, so ten years ago I decided to risk it all to throw the greatest party / comic convention I could dream up, called MorrisonCon, with 10 of our most favorite comic book creators at the Hard Rock Casino in Las Vegas. Just in time for the end of the Mayan Calendar and just before the coming of Ragnarök. The party of the millennium! Thanks to the hard work and brilliance of Kirsten and our friend Ron, and the creators and the guests, we did just that. A huge success and a truly legendary event in the comics industry. And thankfully it didn't destroy my beloved comic store or our relationships in the process. I am truly blessed to have been able to bring those parallel-Earth visions of comic stores and comic conventions to life.
I have several band projects I am actively writing and recording music for. Space Monsters, a cinematic instrumental space rock synth-and-drums band with drummer Josh Krause who now lives outside of the small town of Almhult, Sweden. Leather Not Pleather, a sleazy 90s-style industrial band with legendary Portland crustpunk singer August Alston. And, if we can figure out how to translate my audio tracks to live performance, with LNP tour guitarist Ryan Ward. Deadtech, a Belgian New Beat audio + Video Toaster visual hypnosis project with VJ Convex (Chuck Nicklow). I just got a collaboration track back for Psychovore, a new hallucinogenre for me of pure Psy-Trance with my lifelong friend André Buckles. That's some hot stuff! Am hoping to craft some rave-tastic tunes with my flying trapeze / DJ friend Andrew Nilsen in the New Year. And am excited about an upcoming avant-garde / synth-punk venture with multi-instrumentalist and famed Minneapolis interactive art-guerrilla Heavy Pennington.
A few years ago I restored my dad's 1965 Mustang and drive it every weekend now. That was another life-long dream. I have known that car my entire life, rode in it as a baby with my sisters along the Wisconsin River, and also watched it sit dead in my childhood driveway for more years than I can count. I'll never forget telling a neighbor kid as he was kicking my ass in my own driveway that someday I'd fix that car up and drive far away from all the bullshit. He didn't believe me, and neither did most other people throughout my life. But I knew they were wrong. After moving to California, and then spending all my savings to open my comic book store, the Mustang sat outside for 16 years before I could finally get her running again. We spent six long winter months in a cold garage wrenching under that hood, cleaning the interior, and endlessly hand-sanding the destroyed paint to reveal beautiful layers hidden beneath the surface. Hard work but it was worth it.
Recently I've been re-teaching myself 20-year-dormant HTML skills, plus a lot of things I never knew how to do, in order to make this NeoCities page. Another art project using the medium of old technology that has limited but sexy functionality. And that you can fix with your hands, in a sense. And in the process, learning the art of creating animated GIFs in order to create this Homepage website, the Orange Krush site (based on a character I play at the 1995 Hackers themed quadrennial party that I host with Terminal Velocity), and the marginally-not-safe-for-work Leather Not Pleather site. I have always found creative limitations and archaic tools to be fertile ground for driving creativity. So it's been particularly creatively potent to be delving back into this ancient web tech. Also I think it's funny. And that gets the creative juices flowing too.
Doing this project has inspired me to learn and create more primitive art projects using obsolete software. Up next I'm going to teach myself HyperCard, which is a pre-internet hypermedia application and development kit for Apple Macintosh and Apple IIGS computers, to make a modern DiskZine about the current industrial music scene to be released on 3.5" Floppy Disk and also via the web on the Internet Archive (click here for a sneak peek).
Let's see... what else should I tell you about myself? I live with two adorable cats, Asgard and Avalon. I built them a Tiki Bar for Cats under some wicker lawn furniture just before I started on this site. If you like cats you can see my old school Macintosh-Dithered photos of them on the left hand side of this page and also in a larger format at the 1-Bit Mac Dither Kitten Theater. I love them very much.
Oh... and I still cut my hair at home. Fuck blending in.
Thanks again for stopping by.