Hello my fellow Netizens!
Welcome to my Homepage!
Thanks for stopping by! This Homepage uses frames and pop-up windows, click here to return to the main page. Sign my Guest Book to say "hi" or drop some eProps if you enjoy the site.


(download this banner ad if you'd like to link back to this page)
Click these handy candy-colored weblink buttons to take you to various sections on this internet homestead of mine.






But before you explore too far on the page here, please take a minute to look at these links to my other NeoCities sites. I made them just for you.


WARNING: MARGINALLY NOT SAFE FOR WORK


WARNING: MAY CAUSE SEIZURES


WARNING: POST APOCALYPSE NOW


WARNING: WEB 2.0 MAY BE ADDICTIVE

I'm having a blast being here on NeoCities and getting to meet other folks who are making all these amazing websites I see. Here on Netizen's Homepage I'm featuring maximum dorkitude including my analog art, writing for table top games, and the music I write and record. In the process of putting together this digital home I am re-learning how to do HTML, teaching myself obsolete HTML tricks, and building hundreds of obnoxious custom animated GIFs. It's been fun seeing folks have fun surfing the site. What a creatively fun and slightly dumb project this all has been (my favorite kind)! Sign the Guest Book and leave your NeoCities site, I'll be sure to feature a link to your page.
- James


Enjoy this selection of drawings and logos that I've done for fun and for various personal projects. Some of this art I haven't shown anyone in a couple decades. Click the images to see the full drawings and for more details & info on the art mediums used.


Here are some writings I've done. A couple articles from an analog zine of obsessive dork-culture, INTO THE WORMHOLE, that I'll be releasing in 2022. My design document from my aborted DECAYING ORBIT project (a Nintendo NES videogame / spacerock album / comic book project). And a few behind-the-scenes pages for table-top role playing games that I ran and/or played in. And the WUVABLE OAF comic we wrote (thanks to Ed Luce for letting me reprint it here). Click on the images to read.


I am always working on various musical projects. I like left-of-center music and weird bands that are heavily themed. I primarily play vintage analog synthesizers. But also dabble in old drum machines, caveman bass and electric guitar, my great grandfather's violin from 1889, and also some turn-of-the-century acid house software on a 1999 G3 iMac. So if you think you'd like to hear my music in the genres of "space rock" or "sleazy 90s industrial" or 'synth-glam" or "Belgian New Beat" or "orgone noise" or other audio hallucinogenres click on the images / links to hear these projects.
BE AWARE: As audio files tend to be quite large, you'll definitely want a 56K modem (or better) paired with a fast internet connection of at least 280kbps (or better) to listen to this music.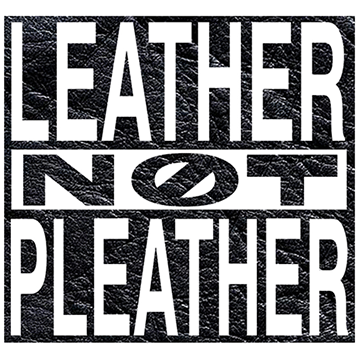 LEATHER NOT PLEATHER, sleazy 90's industrial just the way you like it, baby. Featuring blistering vocals by Portland crustpunk / grindcore legend August Alston.
11-song debut album out on Compact Disc, Cassette and digitally.
Plus 2-song "Strip!" EP on 3" CD Single + 4-song "The Raw Mixes" EP on 3" CD Single + 2-song "Dance Sexy" EP of Ravaged Audio Mixes on 3.5" Floppy Disk. November 17th 2021.
Listen to more LEATHER NOT PLEATHER here.
Dead Like Me
From the LP "It's a Sick World But Someone's Gotta Love It"
Sex Target Sex
From the LP "It's a Sick World But Someone's Gotta Love It"
Body Hard
From the LP "It's a Sick World But Someone's Gotta Love It"
Gets You Off
From the LP "It's a Sick World But Someone's Gotta Love It"
Strip!
From the EP "Strip"

SPACE MONSTERS, a minimal / hypnotic space rock instrumental duo from a parallel-Earth's 1997. Featuring Josh Krause (drummer) and myself (synths) of SPACE STATION.
The third SPACE MONSTERS release, "Out of the Atomfire" arrives X-Day 2022 July 5th at 7am Malmo, Sweden time. With bonus tracks at 7am in London, New York, Madison and San Francisco.
Listen to more SPACE MONSTERS here.
I, Automata
From the EP "It Happened Tomorrow"
By The Light of a Dying Star
From the EP "Raiders of the Solar Frontier"
The Pleasure Saucers
From the album "Out of the Atomfire" released July 5th 2022.
Spaceway
From the album "Out of the Atomfire" released July 5th 2022.

CASUALTIES OF PSYCHIC DISASTERS, experimental electronic noise damage to attune Orgone Particle Conversion. Recorded live inside a quantum well, 2012. Released in a perpendicular nildimensional space.
Listen to more here.
Influence of the Pyramidic Field
From the LP "DOR -> POR"
Flight of the Extrasensorite
From the LP "DOR -> POR"

DEADTECH, fresh new New Beat tunes and video toaster hallucinogenics, hand crafted in the traditional manner, for your 1988-1989 Belgian nightclub. The Belgian experience, as filtered through the 80's American midwest, and crash-landing 30 years later in San Francisco, California. Featuring Chuck Nicklow on VHS video orgasmica.
The 6-song LP (Not actually remixes) released on December 31st 2021. Videos on YouTube in 2022.
More DEADTECH here.
Bass Dvice - In A Moment (DEADTECH mix)
From the LP "Everything Old Is New Beat Again" out December 31st 2021.
Hypno Hustlers - Am I Too Much For You, Mister Franklin? (DEADTECH mix)
From the LP "Everything Old Is New Beat Again" out December 31st 2021.
The Wisdom Alliance - Mai The Psychic Girl (DEADTECH Mix)
From the LP "Everything Old Is New Beat Again" out December 31st 2021.


(Updates from the Webmaster)
August 7th, 2022
Link-a-Rama
Rex from the The 64th Sanctum asked on the guestbook if I could make a Netizen Homepage banner ad for folks who would like to link back to this page. I love the 88x31 banners, why didn't I think of that before? I added link banners to Rex's site (and Sophia's SubGenius site) and updated the frontpage now with that (you can't miss it!). Thanks Rex!
August 6th, 2022
Duty Now For The (Far) Future
Sent Psychovore collaborators (André Buckles & Mezzo-Soprano Opera Diva vocalist Diane Rae Schoff) my first psy-trance demo track. And put the pocketbox boardgame (featuring my NEURO-BLAST diskzine) that I've been tinkering on in the background with since July onto my end of the year schedule after the INTO THE WORMHOLE zine is done. Game designer Raph D'amico (who has a very cool looking RPG coming out soon) was very encouraging.
August 5th, 2022
Back To The Wormhole...
With my Gamma World site launched, multiple music projects all *quickly* moving (see yesterday's post), Clea, Sorcerer Supreme Fan Art premiered, Space Monsters' glorious X-Day album released, and my "Asteroid of Misfit Droids" comic script in the hyper-capable hands of Christian Ward... I finally have space in my creative schedule to work on my INTO THE WORMHOLE zine again. First thing to finish is the zine's pulpy pack-in rpg module "The Hidden Horrors of Earhart Island."
August 4th, 2022
Psychovore, Hologlam, And Hot Hot Leather
Psychovore my psy-trance group with André Buckles has a vocalist! Diane Rae Schoff, a Detroit-based Mezzo-Soprano Opera Diva (and long-time friend of ours) was in SF for a visit and was *thrilled* when I asked her to join our project. Yes! Speaking of superstar vocalists, HOLOGLAM singer Cherry Cosmic (@piranha_drag) should be bringing me lyrics and first demo sketches for our debut album this next week. Very excited about that! And LEATHER NOT PLEATHER screamer supreme August Alston has begun work on building his first home studio. Once that's finished we'll never to have to wait on anyone for him to get his tracks recorded ever again - and, world, when that happens get ready for a pounding! I am super excited for these projects. Bring it on!
August 2nd, 2022
Post-Apocalypse Now
Launched IT'S A MAD MAD MAD MAD GAMMA WORLD website today! Happy 44th anniversary to the coolest table top role playing game ever!
July 31st, 2022
"Download This Mutant"
Finishing up on all these custom downloadable GAMMA WORLD character sheets I made for all the characters friends and I rolled up and I drew earlier in the year. There's a lot more left to do on these than I had initially anticipated so I'll be grinding it out today and tomorrow. But they are looking very nice. It's going to be really fun early next week when I launch the page to get to send this tribute site to other GAMMA WORLD dorks on the net who I linked to.
July 27th, 2022
Unwieldy Weblog
I think before too long I'll have to move the Weblog over to a dedicated page as it is just getting a bit unwieldly here on the front page. Beginning the design process today by looking at ancient sites on the Wayback Machine for inspiration.
July 26th, 2022
Black Hole Bombs & Low Atmosphere Asteroids
SimeBot Update: Data Scientist / Artificial Intelligence expert Sean MacRae has got SimeBot (the AI he has started building based on my writing) making psychedelic digital art now. Here's a couple images SimeBot has generated based on my comic script "Asteroid of Misfit Droids" (comic art god Christian Ward is drawing the comic). Enjoy SimeBot's eerie Artificial Intelligence low-rez (for now) interpretations of some features from the story Kugelblitz Singularity Bomb (microdot black hole bomb) and Droid Dump and Asteroid: Köksavfall-374. Crazy cool stuff! Also... did SimeBot sign my guestbook?!
July 23rd, 2022
NEOCITIES ANNIVERSARY
One year ago today I discovered NeoCities! I was totally blown away and *so* excited to have stumbled upon this magical and amazing corner of the web. Here's a couple things I wrote in my journal about it that day in an entry called "Holy Shit, NeoCities!" (laugh)
"I have found the most amazing thing... NeoCities. I am in love! It's like turning the corner and finding home. The whole NeoCities experience is like discovering the internet all over again, creative and expressive, and full of weirdos I want to get to know. It's so exciting. I want to make a hundred sites!"
July 22nd, 2022
By The Vishanti
Clea is here! Today I finished my Clea, Sorcerer Supreme Fan Art today. Analog pen and ink art and digitally colored in GIMP. This is the first time I've ever digitally colored my analog art - turned out pretty good! For the process junkies out there - Here are my original Clea pencil sketch and also my analog inked drawing. I'll be updating this main page's "Drawings" section with this finalized Clea image, some of my recent Gamma World mutants, the new Space Monsters album cover, my Marvel Multiverse RPG art, and also another something from my ancient art archives in the next couple weeks.
July 20th, 2022
Apocalypse Soon
My GAMMA WORLD site is so close to being finished - I just have to fill out the character sheets, finish character bios & do the "James' Notes" sections for my downloadable mutants. I also decided to add a handy link to an update on MIT researchers prediction that society will collapse in 2040. What could be more post apocalyptic? Get your gaming in now, friends! I'll be launching the site during the first week of August just in time for the game's 44th anniversary.
July 16th, 2022
These Robots Know Me Too Well
SimeBot Update: This is what that Artificial Intelligence that Sean MacRae wrote after Orange Krush was imported into the Simebot - "Orange Krush is an elite metal club / art club in Oslo with members of the club having sex and having sex in a bar... it's totally intoxicating and making me hallucinate!"
July 15th, 2022
Staying Sexy In The End Times
Made a ton of progress on my new IT'S A MAD MAD MAD MAD GAMMA WORLD website this week. I've opted to go frameless this time. It even has "Under Construction" signs while I'm working on it. The perfect site to help you "Stay Sexy With Gamma World!" This site is going to launch in August which is the 44th anniversary of the release of the table top RPG game (August 1978). Super happy to get to celebrate the game's birthday by making the first-ever Neocities site devoted to it!
July 13th, 2022
Going Mad Gamma
Began work on my next website, dedicated to my favorite post-apocalyptic table top role playing game. The site is called IT'S A MAD MAD MAD MAD GAMMA WORLD and it features stuff I've been making for it all year. Including the insane mutant characters I've been rolling up with friends, the original character art I've done for them, a custom Character Sheet for people to download (1st edition GAMMA WORLD does not have a sheet so I invented one), and other craziness.
July 8th, 2022
We Are The Robots
Data Scientist and Artificial Intelligence expert Sean MacRae wrote to me asking if he could build an AI based on my writing. That sounds equally terrifying and hilarious. So of course I said "yes." His initial tests are pretty crazy and comically ridiculous. I was laughing really hard reading this stuff to Kirsten. (I hope we don't accidentally build SkyNet!)
July 6th, 2022
Foiled Again
No Pleasure Saucers this year again (sigh)!
July 5th, 2022
Out of the Atomfire
New album launched for X-Day for everyone to listen to on our Pleasure Saucer rides outta here! Here it is, SPACE MONSTERS "Out of the Atomfire"! Thanks to fellow band member Joshua Krause for his thunderous drum beats and endless enthusiasm. And to our special guest star AstroBabe for gracing us with her powerfully rumbling bass lines and her otherworldly cosmic space vocals. But wait. No saucers again?! It looks like 1998 is actually *next* year instead (sigh)! Hm... that gives me a whole year to plan? And another improbable idea is already forming... but first, sleep.
July 4th, 2022
Tomorrow Comes Today
SPACE MONSTERS new X-Day inspired album "Out of the Atomfire" launched in Malmo, Sweden today at 7am. Tomorrow for me! I'll be up all night doing the releases at those various 7ams. 10pm (Malmo), 11pm (London), 4am (London), 5am (Madison), 7am (San Francisco). Gonna be a long night of grinding it out. In other news I upgraded with a repro of a classic for my bootleg garage mini Space Port Arcade.
July 2nd, 2022
Cover Finished & Album Announced
After several days of pounding my head against the computer screen, struggling to learn Gimp while on a tight deadline, and restarting the SPACE MONSTERS cover art from scratch several times... at last I have a cover drawn that I like and have the album announced. We still need to get AstroBabe's vocals recorded and final mixes done this weekend.
June 30th, 2022
Har Har, "Bob"
I need to get the SPACE MONSTERS album cover drawn (medium: digital PS, Polygonal Lasso Tool & layers) before July 5th but my old school 2015 free Photoshop from Adobe is dead. I re-signed up for a year of the Photoshop subscription service before remembering that my ancient computer can't run the modern version. So it looks like I'll be having to learn Gimp image editing software and doing what I can on Photoshop on my recording studio computer at home in the wee hours of the night. Time is so tight! (laugh) Gotta have a chuckle about it, tho. Good one, "Bob!"
June 28th, 2022
There Is No Try
I'm finally back to working my job at last! Now I have to draw the SPACE MONSTERS "Out Of The Atomfire" album cover, announce the release, build my lists of SubGenii to send the album to at their various versions of 7am, get our AstroBabe 8x10s printed and signed, and sometime this week we also need to record AstroBabe's vocals. Also I have so many push-ups and sit-ups to make up from the two weeks I was out sick. "Do... or do not. There is no try." -Yoda
June 27th, 2022
Buzzing!
What a tremendous day for my music! Somehow I did it again (fueled by another sketchy, off-tasting, Zima Clearmalt) writing and recording the final SPACE MONSTERS song, "Goodbye Earth" to be released at 7am in San Francisco on X-Day, July 5th 2022, just as the Pleasure Saucers arrive. Huge day! Today we also recorded all of AstroBabe's thunderous bass lines for "The Pleasure Saucers," "The Arrival," and "Goodbye Earth." Buzzing on the total high. This album is going to be so good.
June 26th, 2022
"The Arrival"
Feeling healthy for the first time in two weeks & my morning Covid test is just a very faint line today. What better way to celebrate it than with writing another new song for SPACE MONSTERS?! "The Arrival" is built on the most crazy chaotic and outrageous drum track Josh Krause has ever sent me (Brazilian inspired?). It is totally insane. I honestly didn't know if it was even possible for me to work with. But I had to try. Today my brain just clicked into Right Brain Flow State and I lost all sense of time and space. And "The Arrival" was born. Dark and unsettling cosmic Lovecraftian space horror. And a rough prototype for the "Goodbye Earth" song too.
June 22nd, 2022
Children Of The Revolution
HOLOGLAM's superstar frontperson / lead singer Cherry Cosmic writes to say "Having fun tinkering with these Hologlam songs! Hoping to have something for you to look at by the first week of July." Excellent! Now I just have to get through this plague, get my SPACE MONSTERS album finished and released, and we can take this Synth-Glam project to the next (glorious) step. Very exciting!
June 19th, 2022
Close Encounters Of The Erotic Kind
Unfortunately I picked up the Covid plague flying home from my dad's birthday (thankfully it was on my way home!) and so I've been out of work and sleeping something like 20 hours a day for the last 5 days. That definitely doesn't help with a SPACE MONSTERS album deadline looming & three songs to write and record before X-Day July 5th! But today I recorded the first of this new batch of songs, called "The Pleasure Saucers." The pressure was on as I knew this is perhaps the most important track of the entire album as it will debut at 7am (when the Pleasure Saucers arrive!) during the SubGenius X-Day Devival in New York. I popped the top on a Zima I've been hoarding from the 2018 re-release (my drummer's favorite drink, we swilled these all of the time in the mid-90s when they were on clearance). It tasted a bit off. That's probably a bad idea to drink. But I drank it anyway. With the clearmalt coursing through my veins and my drummer blasting beats into my ears, I turned on the synths and Logic Pro. And... Success! I *love* it! SPACE MONSTERS heaviest of heavy space doom songs ever. Hopefully I can get the Covid kicked, the other songs finished, and the cover(s?) drawn in time.
June 12th, 2022
90 Years Young
Today is my dad's 90th birthday party. To get to see my old man burning up the country western dancefloor for hours at the VFW at *90 years old* is really incredible. Totally awe inspiring.
June 8th, 2022
HOLOGLAM
Introducing HOLOGLAM, our new synth-glam band, featuring Jimmi Nova (guitars, synths, programming), K-Rae (space bass), and superstar lead singer Cherry Cosmic (vocals)! Are you ready to do a line of straight stardust off the dashboard of your space capsule and hit the floors of the cosmic discotheques? We are!
June 6th, 2022
New Song Completed!
After a particularly arduous weekend of grinding away in my music studio the first instrumental of our new synth-glam songs is completed. Jimmi Nova and K-Rae on bass. What an awesome new ass-moving song! Now I just have to finish that other song I'm working on and the band can vote on the band name at long last. We should have that second song send to our singer this week...
June 5th, 2022
All Day And All Of The Night
Another weekend in the recording studio again. Making progress. Also I (finally) went out and took photos of rusty sheets of ruined metal to use as background textures for my GAMMA WORLD website. Now I just gotta fill out all those custom character sheets and put the site together. Unless society collapses and we fall into an *actual* post apocalypse in the next couple weeks that should be launching in July.
June 1st, 2022
21st Birthday Today
Today is the 21st anniversary of my longest-running and most insane art project of them all, Isotope - the comic book lounge! Happy birthday, baby.
May 31st, 2022
Ultracore Slackmode
The SPACE MONSTERS July album release schedule is tight, the workload is huge. We have two of the six songs ready to release. But that leaves four more to compose and record in a short window of time. I wrote in my journal that I was going to fully lean into the madness and just trust that a lifetime of Unlimited Slack was all I would need to get this all finished in time. It was time to go Ultracore Slackmode. And then right after that, as if a gift from the cosmos, I discovered a third finished and yet-unreleased SPACE MONSTERS tune on a hard drive. Slack is real, my friends.
May 28th, 2022
Night Of The Living DEADTECH
VJ Convex of DEADTECH fame stopped in today and said he was still excited about the whole project and eager to get started on his half of the venture. Alright, let's get this monster out of that temporary grave and back on it's feet! That's four of my band projects back into current active development (with two more getting set up).
May 26th, 2022
Three Year Plan
Doing things "by half" is not my personality but doing things all the way *plus* an extra half? That's me all over. If the Pleasure Saucers don't make it next month, this is my mad three-year plan I'm working on with SPACE MONSTERS drummer Josh Krause - X-Day 2022 is SPACE MONSTERS with Special Guest Star AstroBabe from early 2000s space rock band LUST IN SPACE! X-Day 2023 is SPACE MONSTERS / LUST IN SPACE double-album! With a full-on reunion of the epic SubGenius band LUST IN SPACE with AstroBabe, Z'Ma, Slip Stevens, and E-Bot! And on the 2023 SPACE MONSTERS album is the very special guest superstar Alex Station from the legendary 90s band of cosmic rockstars, SPACE STATION! X-Day 2024 is a triple album release of SPACE MONSTERS fifth album, LUST IN SPACE second album, and the never-thought-you'd-see-this-in-your-lifetime reunion of space rock band of extraterrestrial boy toy delinquents - Alex Station, Josh Station, James Station and their bitter robotic nanny SLAVEBOT - of the greatest 90s space rock band of them all, SPACE STATION!
May 25th, 2022
7am World Tour
Here's the itinerary for next month's SPACE MONSTERS worldwide album release "tour" with bonus tracks and an ever-evolving cover. #1. 7am in Malmo, Sweden. #2. 7am in London, England. #3. 7am in Starwood, New York. #4. 7am in Madison, Wisconsin. #5. 7am in San Francisco, California.
May 24th, 2022
Baby's On Fire
Every time I take a hit on the Web2.0 addiction pipe I am reminded of this Brian Eno song and that SPACE MONSTERS songs have always been envisioned as being "created as human society crumbles" - hey man, no better time than the present, y'know? Baby's on Fire.
May 23rd, 2022
Razor Keen & Good Again
Schemes, if you know what I mean. Joshua Krause is hammering the deadskins in his cave for the new SPACE MONSTERS album (out July 5th 2022 at exactly the moment the Pleasure Saucers arrive, 7am, starting in Malmo, Sweden). August Alston is huddled on the floor by the toilet in some Portland bathroom crafting filthy lyrics for the new LEATHER NOT PLEATHER album. And I'm back into the Sanctum Synthtorum bleeding on my La Baye 2x4 guitar again working my hands raw against my creative bounaries on the first songs for (insert new synth-glam band name here). The pace is break-neck but I wouldn't have it any other way. In the spare minutes I also started inking my Clea fan art today.
May 21st, 2022
Calling Occupants Of Interplanetary Craft
I've been obsessed with the Klaatu (and Carpenters cover) World Contact Day song for days. Which has, in turn, inspired the idea to release the new SPACE MONSTERS album on the Subgenius UFO Contact Day, X-Day 2022 July 5th. I wrote to drummer Joshua Krause and laid out the mad plan to release this next album at the precice moment of X-Day Rupture to celebrate the arrival of the Alien Sex Goddesses' long awaited Pleasure Saucers. And featuring a guest star appearance from LUST IN SPACE and beloved Subgenius calendar girl, AstroBabe! We'll be releasing and re-releasing this new album on X-Day as the 7am Xist Rupture Wave crosses the globe, starting with Z-Ma's timezone in Malmo, Sweden up through San Francisco, California nine hours later as we each get picked up by our escape vessel / cosmic orgy ride out of here. The Subgenius Contact Day is this year for sure!
May 19th, 2022
Clea, Sorcerer Supreme
Created by Steve Ditko and Stan Lee, Clea first appeared in the dawn of the Marvel Universe in STRANGE TALES #126 (1964). As a character she's been pretty ignored by the company. Never in all her 58 years has she ever had her own series, or even a one-shot. But she's been getting some attention recently. She has a new series called STRANGE, and um... (spoiler warning!) this too (spoiler warning!). But these modern interpretations are all missing Clea's gorgeous and classic Steve Ditko designed Dark Dimensional hair. So I did some fan art of her today to rectify that. Hope you like it!
May 18th, 2022
The Man Is Back In The Harness
LEATHER NOT PLEATHER's signer August Alston has begun work in earnest on our second album. I have a couple songs to finish up still, the album track "Get In The Box," an unnamed EP-only song for a concurrent CD3 single release, and our traditional super-secret physical-edition-only-bonus-track cover song. This second album is on pace for a November(?) release again.
May 16th, 2022
Sweating Out The Synth-Glam In The Studio
Spent most of the day banging away in the studio recording awesome music for my new Synth-Glam project. I have 4 jamming tunes in various stages of finishedness. And I'm really proud of it all. Hope to finish them soon! I also got a vintage Muntz 8-Track player for the Mustang to play these new 1970s inspired tunes on.
May 12th, 2022
New Mutants
My Synth-Glam band's singer, drag superstar Piranha, rolled up a GAMMA WORLD character for my upcoming tribute site a couple weeks back. Ik'it is a 13ft tall human-disliking mutant Tapir with an incredibly strong telepathic arm and a highly destructive "Trek Disintegration Bomb" black box. Today I drew Ik'it. I like how this character is equal parts menacing and adorable.
May 8th, 2022
Another Dumb Hobby
Today I started my latest dumb hobby. 8-Track tape restoration. Armed with a kit of new pads and sensing tape, case-opening videos by waukee321, lots of cleaning supplies, an aluminum audio splicing block, and razorblade in hand I spent the morning restoring my first three tapes.
May 7th, 2022
Let's Rock!
Rochelle Stone is the most famous superhero (and waitress!) in all of the Colorado Rockies. Here's her MARVEL MULTIVERSE ROLE PLAYING GAME character sheet side one and side two, here's her 80s Marvel Comics inspired superhero logo, and best of all here's the drawing I did of her (but still need to ink it). She's so cool. Meet Rochelle!
May 6th, 2022
Rock & Rochelle
Very exciting, I finished making my MARVEL MULTIVERSE ROLE PLAYING GAME character (Rochelle Stone aka Tectonic) today and began drawing her. Super happy with the results so far! Equally exciting, I had an early arrival of the 1978 vintage Realistic TR-80 8-Track Player/Recorder that I bought from Dan & Kathy Gibson, the nice folks at Kate's Track Shack. This is the machine that I'll be recording our eventual album on. Along with 8-Track Tape restoration supplies and a professional audio splicing block in swanky aircraft-grade aluminum (I picked up a few tapes at antique stores that I'll be refurbishing too). The Realistic TR-80 8-Track Player/Recorder includes "Custom Walnut Vinyl Veneer Cabinetry" it's a gas, man!
May 4th, 2022
Still Frying Neurons After All These Years
Ten Years Ago Today: Rolling Stone Magazine announced the comic convention I threw, MorrisonCon. My largest large-scale art project.
May 2nd, 2022
The Glamorous Life
We're down to just four band names for our awesome new Synth-Glam band to choose from. The contributions from everybody in this band are so great! I'd be thrilled to be in any of these. Next weekend I'm hermiting in my recording studio abd working on bringing our first songs to glorious glittery guitar-y synth-y life.
April 30th, 2022
Endless Barrage of Bullshit
"You've got to be on board with my endless barrage of dumb bullshits or I will drive you crazy!" We drove up to Portland to see my best friend since high school and LEATHER NOT PLEATHER singer August Alston. It was a sleepless hyperactive whirlwind visit, talking good old times, planning future good times, and plotting out our next album releases. We were having too much fun to even think to get a photo of us together (slaps head)!
April 27th, 2022
Marvel Multiverse Time
A good friend of mine did a bunch of behind-the-scenes work getting the new MARVEL MULTIVERSE ROLE PLAYING GAME launched this month. I asked him if he was going to run a game for us to play and he, probably jokingly, said "Uh... ok!" I bought a copy of the Playtest rules. And today I started working on my character. Inspired by all these 80s AVENGERS comics I've been reading lately, my fun-loving food server years in the 1990s, and 1940s bodybuilding icon Abbye "Pudgey" Stockton. Let's rock!
April 26th, 2022
More Cyberpunk Junk
Found myself a still-sealed Mac copy of 1996 cyberpunk full motion video CD-ROM game ANGEL DEVOID to play on my grape iMac G3 and write a review on for my HyperCard-fueled NEURO-BLAST DISKZINE. That was definitely $9.00 well spent.
April 25th, 2022
When The Sex Stars Align
After far too long I'm going to finally get to hang out with my LEATHER NOT PLEATHER collaborator and best friend since the 1980s, vocalist supreme August Alston, this weekend. Looking up "Aries Scorpio Alignment" on the internet, the first is this site that says "What is the compatibility between Aries and Scorpio? Despite being emotionally and intellectually incompatible, Aries and Scorpio are highly compatible in bed." and "These two signs come together powerfully when sex is involved, much like a nuclear reaction." Ha! You'd be hard-pressed to find more powerful exemplars of those zodiac signs on this Earth than August and I. And I appreciate how even people who have never met either us, or listened to our music, write slightly terrified sounding articles about our Astrologically-Determined Pure Sex Energy Nuclear Reaction. Best believe we'll be cranking up the heat on our new songs! And the next LNP album is going to be so white hot that it'll terrify even more famous Aquarian astrologers.
April 24th, 2022
Grevillia In Bloom
Always excited to have a new excuse to have to dress up and have fun with friends, this year we threw our first annual "Grevillia Garden Party" in honor of this crazy blooming Australian Grevillia Tree that lives in our front yard. The tree is 40 feet tall and covered in these gorgeous exotic flowers (beloved by the hummingbirds). We threw a little soiree to celebrate. Kirsten invented this fantastic Grevillia In Bloom Cocktail (Nikka Coffey Gin + Xicaru Silver Mezcal + Yellow Chartreuse + Seville Orange juice + an anti-float of Aperol). Lovely.
April 20th, 2022
Star Trackin' To The Beat
More work on the new album, slathering on the analog synthesizers in my synth-glam, to go with my poor man's wanna-be Ace Frehleying guitar riffing. This is going to be so good. I'm aiming for an album that will fit in your 8-Track collection between that first god-tier glam LP by SUPERNAUT, the 1979 space roller disco album that is Edward Dozier / John Henderson's LIGHTNING, the rough and ready rock and roll of KISS' 1974 debut, Australian minimal synth-pop STEREO's "Somewhere in the Night," and Ronco Records' killer 8-Track comp STAR TRACKIN' 76. Excited about releasing this eventual album on all the exoticly sexy appropriate formats.
April 19th, 2022
More Technical Research
Inspiration hits and I'm constantly researching the technical aspects in order to get the creative projects done I want to get done. Today is a research juggle between KTS Productions Manufacturing, EL84 Audio Tube Amps, and Group Size 24 (12 Volt/700 CCA) batteries with 480 Cold Cranking Amps.
April 17th, 2022
Happy National Mustang Day
Today we celebrate the 57th anniversary of the Ford Mustang in a favorite blue sharkskin suit. 10 year old me would be seriously excited to see who we grew up to be.
April 15th, 2022
Young, Dumb & Full Of It
Why didn't I think of this sooner? Inspired by Adam Ant's perpetually-inspirational 1990 non-hit anthem to bon vivantism "Young Dumb & Full of It," I'm going to start celebrating the birthdays of my alter egos on the days they were created. Jimmi Nova (March 24th, 2022), Orange Krush (July 22nd, 2017), Slip Stevens (June 19th 1999). That's three extra birthday parties every year?! Yes. (grin) Yes it is.
April 14th, 2022
The Circle of Cyberpunk Life
Today I learned that Bruce Bethke, who first coined the term "cyberpunk" in his 1980 (published in 1983) short story of the same name was inspired by none other than Billy Idol to create his vapidly-stylish bleach-blonde loser-anarchist character Rayno! And a decade later Idol decided to get into cyberpunk culture but HE HAD NO IDEA of his contribution to the culture's origins. It sounds totally crazy but it's true, Bethke writes about it here! I've *got to* update the "Cyberpunk" page!
April 10th, 2022
Electric LaBaye 2x4 Land
Today I recorded the most ripping cockrock guitar tracks of my life! I play a LaBaye 2x4 but I'm not a guitar player. I'm such not-a-guitar-player that I was very resistant to *anyone* playing any guitars in many of my bands (SPACE STATION, AQUALAD, THE CONSENTING ADULTS), and as a teen I restrung the first $20 electric guitar I ever got with bass strings (Maggie, the B'guitar) for my first band, a noise group called BLOOD FECES. But playing synths in front of an audience sucks. And you can't have a glam band without pure unbridled sex, stylish sci-fi makeup, shiny vinyl boots, and trashy electric guitars! And today was all about those trashy cockrock guitars! So okay. I guess I *am* a guitar player after all.
April 9th, 2022
The Ballad of Jimmi Nova
After a traumatic life event a few years back, I had to rebuild a shattered psyche and re-learn who I was. This long and arduous process of self-restoration meant a lot of rediscovering who I had been and an intense re-embracement of many past selves. But, like the SIX MILLION DOLLAR MAN quote, "We can rebuild him. We have the technology. We can make him better than he was. Better, stronger, faster." It's an ongoing resto-mod. But it wasn't until this year that I started reclaiming old names I had left by the wayside years ago and started signing my artwork "Jamez" again. And today I reclaim another! I have this nifty new Synth-Glam band coming up, and all glamrock guitar / synth players have cool names, right? So what am I going to call myself? It hit me like a bolt from the stratosphere... Jimmi Nova.
April 5th, 2022
Housekeeping
Small updates on the site & recent entires.
April 2nd, 2022
Back On The Band Name Grind Again
We're going to need a *killer* band name for my new Synth-Glam band with Piranha and Kirsten. We started putting together ideas this weekend. For musical and sartorial inspiration I am immersing my brain in the work of Larry LaGaspi.
March 31st, 2022
SCRIPT FINISHED
Final & merciless edit of my script. Curated down every caption box and dialogue balloon so the writing is as sharp, fast, and powerful as possible. I imagined my writing was an electric guitar and I plugged that shit into a bit-crushed late-70s John Wagner fuzz pedal. And then I sent it off to Christian Ward. Ready to rock and roll!
March 30th, 2022
The Droids You've Been Looking For
Well, I'm pretty sure that today I finished my "The Asteroid of Misfit Droids" script for comics god Christian Ward to draw. I'll have to give it a spelling and grammar check after a nights sleep, and then have my editor Kirsten Baldock go over it, but... it feels like it is done! Yes!
March 28th, 2022
Silver And Sweat
Back in the studio again, recording tracks for our new Synth-Glam band. This is a whole new music genre for me, and I don't want to let Kirsten and Piranha down, so it will definitely not be easy recording these new tunes. For this project I'll be writing and playing more guitar than I usually do (guitar is not my forte, that's for sure!) in anticipation of axe-slinging at any potential live shows. All the band members are here in the Bay Area! By the end of my weekend I've got two potential songs started. Rocking that silver and working up a sweat.
March 25th, 2022
I Can FEEL It
After all this time I got my hands on the rarest Billy Idol "Cyberpunk" item of all shipped here to California from the UK. The unofficial bootleg white-label Billy Idol / The Overlords "Heroin" remix 12". The "Ionizer Dub Mix" was only available on this whitelabeled promo, and never released in any other capacity. I am both thrilled and also sad to have reached the end of this journey to collect *every single one* of Idol's 1993 remixes for this song. My turntable is loving it.
March 24th, 2022
Space Is The Place
This is the photo I sent to Piranha the singer of our newly-formed (but not yet named) Synth-Glam band to show some of the sci-fi equipment we'll be using to record our new music with. In red is my iconic Devo-esque La Baye 2X4 Guitar and in black is Kirsten's '84 vintage Cort/Steinberger B2 Headless "Space Bass." Get your afterburners ready.
March 17th, 2022
Mainlining Another Moonage Daydream
I had so much fun writing and recording music with Kirsten a couple weekends ago I decided we needed to launch a new band project for the two of us to do more. A Synth-Glam band! With our SF drag performer / theater artist / filmmaker / total rockstar friend Piranha to front our new band! Glam! Costumes! Make Up! Synths and other Sci-Fi Instruments! This is going to be awesome. Now we just need to come up with a name and get recording more music...
March 13th, 2022
Somnia Dream Scripting
Woke up from a dream this morning with even more subconcious inspirations for the short "The Asteroid of Misfit Droids" script I am writing for Eisner Award winning comics god Christian Ward to draw. Re-writing the whole thing from scratch today to incorporate those new ideas. And now I am *so happy* that I blew my original self-imposed deadline! Hope to be finished in the next few days.
March 9th, 2022
Get In The Box
LEATHER NOT PLEATHER's August Alston and I made a new "instrumental" song segment of Pure Unbridled Sex (and looped to 30 minutes for your pleasure) called "Get In The Box" for Ed Luce to use for his upcoming podcast. We finished it this morning and the full song with August's blistering vocals will be on our next album. I love it.
March 7th, 2022
Grinding In The Studio
Over the weekend I locked myself into my Sanctum Synthtorum music studio and cranked out a new song (with Kirsten playing her vintage 80s Cort/Steinberger B2 Headless Space Bass) for a couple of our friends to record tracks over called "This Robot." Check it out. It's unfinished until those friends do their parts, but do I enjoy it currently as sparse space tune with a driving chiptunes beat. Feels great to have finished this so quickly, I've really been on fire lately.
March 3rd, 2022
Challenging Mutations
Today I finished drawing Damnette, a GAMMA WORLD character my friend Ken Kniesel rolled up. Ken loves the trashiest comics, especially Danzig's VEROTIKA and Jim Balent's TAROT WITCH OF THE BLACK ROSE, and also the high-camp + comically giant breasts of Jimbo The Drag Clown... so when he got "enlarged body part" as a mutation I knew that I was in trouble and would have to work very hard to live up to Ken's expectations for his Damnette character. I was definitely dreading it for a couple weeks there. But drawing inspiration from Wendy O. Williams, The Albino Spider of Dajette and Marshal Law, and also constantly thinking to myself, "What kind of post apocalyptic lady would Danzig really, really want to have sex with?" I managed to make a drawing that both Ken and I ended up liking. Meet Damnette!
February 27th, 2022
My Top Four Superheroes
While I continue banging on my script like The Mindless Ones on the Mystical Barrier, please enjoy these images I put together of my favorite superheroes. #1. MARVEL: My Top Four Favorite Marvel Superheroes Ever, #2. DC: My Top Four Favorite DC Comics Superheroes Ever, #3. INDIE: My Top Four Favorite Indie Superheroes Ever. Some of these characters are pretty deep cuts (of course they are, I own a comic store after all) so drop me a note in the Guestbook if you need help identifying any of them.
February 26th, 2022
Clea, Sorcerer Supreme
In other hyper-capable take-no-shit space-lady comic news, Clea is the new Sorcerer Supreme in the new STRANGE series out next month. One of Marvel's oldest characters, created by legends Steve Ditko and Stan Lee, Clea first appeared way back in STRANGE TALES #126 (1964). She was in the first Doctor Strange story I ever read (STRANGE TALES #139 reprinted in the awesome MARVEL'S GREATEST SUPERHERO BATTLES in 1978), and her tragic adventures of otherworldly mysticism as outcast, rebel, and leader of the Dark Dimension have long made this obscure character among my personal Top Four Favorite Marvel Superheroes Ever. By a cosmic twist of fate Clea shares my birthday day and (when well written) is a total Scorpio. As a character who doesn't show up very often in the comics (probably for the best) and has never had her own series before, not even a mini-series or a one-shot, it will be exciting to get to finally read her starring in her own series. This is the first time I've ordered myself variant covers in years.
February 25th, 2022
Trapped Between The Panels
Blew my (personal) script deadline for "The Asteroid of Misfit Droids." Writing a 5-page story with an O'Henry style twist ending has proven a bit more challenging than I thought it would be. But a nice benefit is I keep getting neat ideas I need to incorporate into the script in my dreams. Which, of course, makes the whole process more difficult. The story is very mid-80s 2000ad inspired so the main character Vaara Resnik is very much in the vein of Halo Jones and Johnny Alpha.
February 11th, 2022
Mail Art Archive (February 2022)
Yesterday we rolled up Ed Luce's GAMMA WORLD character and today I drew him, a mutant post-apocalyptic Purple One (I especially love that codpiece and belt buckle!). My first take on the drawing, this demo version has a decidedly non-Prince vibe, and was just to help me get the pose, some details, and that FURY ROAD War Boys vibe down. So I'm going to include this original demo drawing in some near-future mail for one of my friends soon.
February 9th, 2022
Internet Killed The Video Star
The second of my new sub-websites is VHS ROADKILL, a site dedicated to the under appreciated world of trashy and low-brow "VHS VideoZines" like this one from 1989-1992 that I have always wanted to torture myself watching. HNH Volume One has been scored off eBay and is on it's way to my VCR as we speak.
February 5th, 2022
The 1978 Apocalypse Is Coming
The first of my two new sub-websites is going to be a tribute to James M. Ward's insanely cool 1st edition GAMMA WORLD Table Top RPG. I'm having a bunch of my friends roll up new characters & I'm drawing them, so among other obsessive late-70s post apocalyptic things, the site will feature these new 2022 mutant creations. Complete with stats, character bios, and downloadable character sheets so you and your friends can murder them at your home RPG tables! As 1st edition GAMMA WORLD doesn't have an offical character sheet I designed my own which will also be available to visitors of the site.
February 4th, 2022
February's Ever Expanding Internets
This month I need to finish my script for "The Asteroid of Misfit Droids" a short comic I'm writing for Eisner Award winning artist Christian Ward to draw. Very intimidating! Hope to have the creative juice to get that SPACE MONSTERS album cover drawn so I can release that album this month. I've also got the HTML bug biting me again... so I'll be expanding this webpage with two brand new websites over the next months. Still planning to do NEURO-BLAST DISKZINE too.
January 29th, 2022
Of Slavebots and Space Bands
My 1990s were dominated by my intergalactic superstar spacerock band SPACE STATION's six-year musical destruction of the American Midwest Cheesebelt. SPACE STATION shows, always with our routinely-abused robot roadie named SLAVEBOT, were known to be noisy oscillator-fueled bassgasmic sonic onslaughts, destructively chaotic and costume-laden, hot mustard swilling acid-flashback-inducing affairs. A sustained and unrelenting verbal and musical assault on the dumb Earthlings in attendance. Years later in 2007 I made a new friend at San Diego Comic Con who had once toured as the roadie for a band that SPACE STATION had played with in Wisconsin, Seattle's SPACE NEEDLE. We were so disappointed to discover that SPACE NEEDLE, despite their band's name, weren't space people at all, just more boring 90s Earth dudes. We were, however, highly amused that they had a roadie! We invited this BABY SLAVEBOT to ditch his pooleeg Earthling band and come party with Space Station instead. When I launched this site Ron saw this flyer and confirmed that, yes indeed, he was that terrified deer-in-headlights roadie kid who I invited to go out drinking with us 12 years earlier!
January 21st, 2022
Analog Glitching
Josh at HyperBeam Labs has finished assembling DEADTECH's analog video glitcher and sent us footage of him appropriately glitching out the opening credits of the X-FILES. So beautiful! I can't wait until VJ Convex and I can get together and play with it. Josh at HyperBeam Labs makes custom GameBoy handhelds, retro mods & repairs on vintage videogame systems (he's also restoring a Sega Dreamcast for me)... and now... building custom video / audio effects modules for DEADTECH!
January 19th, 2022
Fix Me Now, I Wish You Would
Minor updates and fixes on the Orange Krush and MySpace sites. I'm going to keep adding content and making fixes on these sites until the internet implodes.
January 15th, 2022
BEST NEWS OF 2022!
Such huge news for me! "The Asteroid of Misfit Droids" is a short 2000ad-inspired sci-fi comic that I am writing for Comics Conspiracy's 2023 birthday anthology. And it is being drawn by the amazing multi-Eisner Award winning comic book artist CHRISTIAN WARD! Christian is without a doubt the best and most exciting artist of his generation and I am overjoyed that he was able to fit my project into his schedule. My script will be completed by the 15th of next month. Check out this link and this link and this link and this link and this link and this link to see Christian's mind-blowing psychedelic space comic art.
January 14th, 2022
Some Assembly Required
Despite the chaos of pandemic-era worldwide shipping the DIY analog video glitcher kit I ordered from Italy back in December has arrived to get us destroying VHS footage for my audio / video project DEADTECH. Thanks to HyperBeam Labs we should be up and glitching in the next couple weeks.
January 14th, 2022
Steel And You
I thought for sure I killed my Grape iMac G3 today. Totally distraught. Thankfully it was just a loose power cord and the Sanctum Synthtorum continues forward unabated, just my steel friend and me.
January 4th, 2022
Mail Art Archive (January 2022)
In the 1990s I almost never would send a letter or a package through the mail without including an original drawing along with it. I've decided to resurrect the tradition. These are just quick and rough thoughtless free-form scrawls plucked directly from the subconciousness and are not of the quality that I would like to include in the Drawings section of this site (although there is a couple pieces up there that were once drawn and mailed on the front of envelopes). Instead I'm going to keep an archive here. Apologies in advance for anything you may encounter at these links and for all the Mad Dog 20/20 references. 1/3 August Alston, 1/17 Heavy Pennington, 1/25 Lance Baker, 1/29 Kirsten Baldock
January 3rd, 2022
Purple Power
Welcome to 2022! Now sitting in my studio next to the Grape iMac G3 (1999) which is featured obsessively on the Orange Krush site is now *also* a Purple M1 iMac (2021). Hilarious! Looking forward to learning a fancy new Digital Audio Workstation (Logic Pro) and making a ton of new music with this studio upgrade. Up next is the long-delayed next Space Monsters EP - with hugely thunderous drums by the amazing Joshua Krause. I've been dragging my feet on drawing that album cover for too long. Aiming for a January 25th release (delayed it a month to get a comic script finished).
December 31st, 2021
Everything Old Is New Beat Again
DEADTECH, my Belgian New Beat / Nougat Beat "band", released our new album for NYE 2021 at 10pm Ghent, Belgium time (the birthplace of the genre) / 1pm here in San Francisco. A six-song digital test pressing LP of slow electronic dance music of heavy bass and sparse, relentless trance-inducing Mogodon grooves. I sent copies out to all my favorite parallel-Earth New Beat DJs for them to spin at their clubs to get their New Years Eve revellers bounching on those multiversal dancefloors. Stream it or download it free here.
December 29th, 2021
Mai The Psychic Girl
Knowing I wanted the final song I wrote for my upcoming DEADTECH album to be the moodiest and most down-tempo track on the whole album, I set my sites on making something that would sit comfortably next to three of my all-time favorite New Beat songs, Zsa Zsa Laboum - Something Scary, Logo - Businessmen, Max Berlin - Elle et Moi. This song is named after one of the first Japanese comics ever translated and brought to the west, the incredible Mai The Psychic Girl, written by Kazuya Kudō and illustrated by Ryoichi Ikegami. Time was (appropriately) tight and also the pressure was on to deliver a good song that fit with those others and do Mai justice too. Really happy with my results. What a way to end the year!
December 23rd, 2021
Deadliner
Quite the week! Juggling between my home studio and the computer at work during my off-hours I managed to craft the first of my December New Beat bangers. "Acid Spacewalk" is done. One more to go before the year ends. Despite holiday work and life stuff and my Covid booster coming up... I am determined to get this done.
December 15th, 2021
Acid Spacewalking
I've got two new Deadtech songs of my personal flavor of Belgian New Beat to get done before the end of the year if I want to get that album released on New Years Eve. The schedule is tight. But that's the tradition. Back in 1988 the New Beat producers were writing / recording / releasing new songs weekly to hand to their favorite DJs on Friday night. Can I do the same? My first new song "Year Zero - Acid Spacewalk (DEADTECH Mix)" started getting crafted today.
December 10th, 2021
Neuromantics
Doing research to make this webproject had such a profound impact on me that I just keep reading more. Currently enjoying Timothy Leary's 1994 futuristic vision and stream-of-consciousness rant Chaos and Cyber Culture. It's jam packed full of funny computer and cultural evolutionary dead ends and extinct tech terminologies. My favorite, is "Neuromantics" a philisophical movement coined by anthropologist Bradd Shore in 1996 to describe the "cybernetic frame of mind among excited computer enthusiasts." I love how the term seems to reference the late 70s and early 80s "New Romantic" music genre. I'm definitely going to be using that term sometime somewhere.
December 9th, 2021
Going Nuclear
Struggled for a few days trying to craft the new instrumental Leather Not Pleather track for Ed Luce's upcoming podcast. I ended up doing the same thing I had to do on the original Orange Krush site and the original Homepage. Scrapping the whole thing, nuking it from orbit, and starting afresh. Ended up with the start of a *great* track! In art - sometimes the Nuclear Option is best.
December 4th, 2021
Fresh Gear Alert
After all these years I found an original vintage 1999 "Fruit Colors" Apple circular translucent Mousepad on eBay (in Grape, of course!) to go with my iMac. I remember seeing these official Apple round mousepads in stores and magazines back in the day (I think this issue of Mac Addict) and wanting one to match my iMac and the famously derided "hockey puck" mouse that came with it. But I just could not justify spending insane Apple prices, something like $30-40, on a stupid mousepad! All these years later, on those rare occassions that they actually show up on eBay, they're still absurdly expensive thanks to all the dorky Apple collectors out there. So I never got one. Until today when I got lucky and scored one for $12! Awesome, I look forward to updating that vintage gear page again. The Krush promised he'd keep updating it as his added more high-tech gear to his state-of-the-art Krush Cave. And, yes, this means yet another new Orange Krush photoshoot with his rad purple-themed iMac mousepad full of funny poses and old school gear porn is in the not-so distant future!
December 3th, 2021
Building A Better Tomorrow
Bought a DIY kit for an analog video glitcher to destroy VHS footage for my audio / video project DEADTECH. Totally mangles video signals in the best way. We're having Josh Richardson at the Custom Handhelds / Retro Mods / Vintage Console Repair House HyperBeam Labs assemble it for us. Next up is putting together parts and DIY photochemical machining to make a custom Leather Not Pleather "AssMaster" Maestro BB-1 Bass Pedal replica for me to play with on the next album.
December 2nd, 2021
All Of My Purple Life
2022 is time to upgrade my Digital Audio Workstation and in-the-box recording studio. Upgrading from the free bare-bones GarageBand that I've been using for recoding the last decade to a real DAW to make collaborating with Psychovore's André Buckles and also my flying trapeze / DJ friend Andrew Nilsen easier. Hilariously, thanks all the stuff I wrote for this website this year, I've now become obsessed with the idea of getting a new iMac with an M1 chip. In Purple, of course!
December 1st, 2021
Back In The Saddle Again
After a few days of post-launch decompression and recharging the batteries, back at it. Ed Luce (WUVABLE OAF) asked if Leather Not Pleather could make an intro to his upcoming podcast so today I spent a few hours building drum beats out of a voice message I had August leave me a voicemail of dirty sex grunts. Gonna be great. Also today I mailed out our first internationally sold CD to a record store called "All The Best" in Imola, Italy. Wow!
November 23rd, 2021
A Model Netizen
The Web loves the Orange Krush! Especially when it's a ridiculous photo with a comment like "If you've still got time left on that '500 Free Minutes' AOL Trial CD, point your browser & check out the sweet Orange Krush internet homestead for high-tech talk & low-culture infobahn thrills."
November 22nd, 2021
Many More Thanks!
Today I mailed out our first CDs, Mini-CDs, Floppy Disks, and Cassette Tapes. What an awesome feeling! I spent a bunch of hours over my weekend making cardboard sleeves and hand-wrapping cassettes in aluminum foil. Ken Sanderson, a friend of mine who runs one of the best punk record labels on Earth, Prank Records, gave me a ton of great advice about packing and shipping those things out. I did my best to follow as much of his tsunami of wisdom and decades of experience as possible. Hope I did him proud! Thanks Ken! And my huge thanks to everyone who checked out the music. And especially to those who liked what they heard enough to add it to their collections.
November 21st, 2021
Mutant Mount Rushmore
Aside from my Leather Not Pleather collaborator, the mythologic Ares demigod August Alston, there were four artists that I was most hoping would enjoy this whole Homepage / Orange Krush / Leather Not Pleather / MyFakeSpace wormhole experience. All people who make and do amazing creative stuff that I think is super cool - a true Mutant Mount Rushmore of Art! Minneapolis interactive art-guerrilla Heavy Pennington, WUVABLE OAF creator Ed Luce, SF drag performer, filmmaker, and digidrag producer Piranha, and Designer / Flying Trapeze / DJ Andrew Nilsen. Really gratifying to see how much they are liking it!
November 19th, 2021
THANK YOU FOR CHECKING OUT THE SITE!
As I am not buried in HTML today (but still kind of stuck in the headspace of this project) I started reading Timothy Leary's 1994 book about the psychedelic internet universe Chaos and Cyber Culture. Super interesting to see how he and others were viewing the internet of the future back then, years before I first jumped on the net and printed out a Debbie Harry fan page. I wonder what he would think about where it has taken us in 2021.
November 18th, 2021
Just... Wow.
Completely overwhelming response. I am totally blown away. People are signing the Guest Book!
November 17th, 2021
BLAST OFF!
I launched the sites to the public today! What an awesome feeling! BOO-YA!
November 15th, 2021
On the Launch Pad
Today was a 4-hour long proofreading session. Kirsten on laptop, me on the desktop. My goal right from the start was to make a tiny but sprawling web universe full of hyperlink wormholes to tumble into. But you don't really realize how sprawling until you try to proofread it all. Thanks to Kirsten Baldock for catching those errors! I was quietly thrilled to see when she had to cover up part of the screen to keep the overwhelming brain-bewildering of flashing GIFs from distracting her eyes. Ha! Unfortunately my special sparkly dagger cursor on Orange Krush's site made it so that the Chrome browser wouldn't click links. So the sparkly dagger cursor had to go. Bummer. Also I edited the HOMEPAGE logo in the hopes that it would make it a bit easier to read for mobile browsers. But the site is still best viewed on a desktop computer! And with Netscape Navigator, yo!
November 12th, 2021
Let's GOOOOOO!
Uploaded photos and completely re-routed the entire Leather Not Pleather website. It was the first major HTML pages that I worked on for this project, and it is also the last before public launch. Returning to it after a bunch of intense weeks building everything else, I find that I couldn't be happier with the level of crude and ugly minimalism to it. And it has just the right amount of tortuousness. It's just so Leather Not Pleather. We're not waiting on those cassettes anymore, they'll just have to have a December release date on them. So as long as society doesn't collapse over the weekend I'm launching this project to the public next Wednesday.
November 9th, 2021
Unartful Dodger
In the dawdling downtime while waiting for LNP's overworked cassette tape manufacturer to get my job in the queue, I've been doing a full upgrade and enhancement on the Bandcamp with descriptions like "The perfect low-rent soundtrack for your next short-term nightclub-bathroom romance!" Here are today's soundtracks.
November 8th, 2021
These Chromium Dreams
Today I set up a huge fabrication and manufacturing factory in my living room to make all the mini-albums, so many tiny mini-CDs everywhere you looked, it was glorious.
November 5th, 2021
Heroin Habit
In the process of doing all the research for the Orange Krush page write-up on Billy Idol's ill-fated "Cyberpunk" album, I accidently got myself addicted to his multitude of remixes for "Heroin." Between three different releases I dug up 7 different versions and have 4 more mixes coming on a vinyl-only remix album. But the best thing is I got my hands on this "Please return to Chrysalis Records" promotional VHS tape that Idol sent out to nightclub VJs. Man, I am in deep.
November 4th, 2021
Sounds Like The Turn Of The Century
APOLOGIES FOR AUTO-PLAYING MUSIC! Today I made the website auto-play an edit of an instrumental spacerock song called "A Clone Is Not A Man" written in 1999 on a Korg Prophecy, recorded to cassette tape on a 4-track Tascam 424 MK II Portastudio, and then digitized into the iMac G3, the sound of the Turn of the Century, all made with tech you'll find gloriously celebrated on Orange Krush's page. An old-school style addition to the page, no actual idea what I was doing HTML-wise, but made it work. You can turn the music off by clicking "stop" on the MySpace Music Player. (Well, shoot, that auto-play only worked for a day. Grumble, grumble. UPDATE: Oh, it just takes a long time to play. And it only plays most of the time, anyway. Well... yay!)
November 3rd, 2021
Good To Go
With this latest round of Animated GIFs for the "Techz" page finished today, the Orange Krush beta site is good to go. Yes! Just one more pass for a spelling / grammar check on all the pages and seeing if all the links are active. It's a little past my intended schedule but close. Now it's mostly just waiting on cassettes from the manufacturer (may give up waiting on them, but not yet) and doing a couple photos for the LNP site of that stuff now. Feeling great.
October 31st, 2021
Every Day Is Halloween
Still waiting on cassettes from the manufacturer so the site(s) launch schedule is pushed back a week (or two?) so I took the opportunity to do one more Orange Krush photo shoot with his gear to get even better pics before switching into annual Halloween costume mode.
October 29th, 2021
Sssssstriiiiiiiiiiipppppp!
After a week of LNP site stuff and making animated GIFs of Orange Krush, I could feel another round of HTML creative burn-out looming. But I *did* have this urge to make just one more non-album Leather Not Pleather track to release as a second 3" mini-CD single. But there was no time for that! That is, unless... I dug up an unused song and started re-building it around one of August's blistering isolated vocal tracks. And cranked August's vocal just a little bit too high in the mix so it would really feel like he was screaming at you. I was loving it! Two hours later I not only had a new LNP song called "Strip!" finished, but it is also one of my favorite tracks ever. Fun and danceable butt-moving music with August just freaking the fuck out over the top. Love it.
October 28th, 2021
Digital Audio Disc Day
My CD player is from the Stone Age of 1986 and was made before most people knew what a Compact Disc was so the company called it a "Digital Optical Turntable," which I think is hilarious. I write this because today was the day a big box of our CDs arrived from the manufacturer and, despite feeling like I just wanted to hoard them all to myself because I liked them so much, it was fun giving away a couple to friends who I knew would really enjoy them (at a "Cirque du Mort" Halloween party I gave a copy to my flying trapeze / DJ friend Andrew and got a "No WAY! NO WAY!" response which was pretty gratifying). Those out-of-style songs sound extra great on that ancient CD player.
October 26th, 2021
Orange Krushin' It
Yesterday we took 253 photos of the "killer Net rig" and Orange Krush's huge pile of tech gear. Some funny shots in there. Hope we got enough! Today I'm turning these pictures into animated GIFs for the "Techz" page, that is pretty close to the final puzzle piece on that page before launch.
October 23rd, 2021
Break Out The Champagne!
Yay, Homepage beta is finished! All that's left is a full spelling / grammar check on all the pages and seeing if all the links are active. Next up is a huge Orange Krush photoshoot for the "Techz" page and turning all of that stuff into animated GIFs to show off The Krush's bomb-ass high tech gear! After that, completing the LNP site (when are my CDs and Cassettes arriving, UPS?!), and doing just a bit more on the MySpace pages. Still aiming for an October 31st official launch date. Feeling like I'm going to make it!
October 21st, 2021
Sign My Guestbook
Crazy! Today I added a classic "Sign My Guestbook" image and link to the Homepage and wrote a quick message to folks. About an hour later I was showing a friend my progress and laughed, "Look at this, I've got a Guestbook for people to sign!" and clicked in... to discover to my utter shock someone had! Fellow Netizen Iglo left a really nice comment and totally blew my mind. The thing had only been up an hour! I had a brief moment of terror as I realized that people are looking at my site and they're looking at it RIGHT NOW. Crazy! After that initial freak out I felt an amazing feeling wash over me. I may not be ready for it yet but I am already part of this incredible NeoCities community. Wow, so cool. Thank you, Iglo, for the amazing welcome!
October 20th, 2021
Cyberpunk Melted My Brain
Finally finished Orange Krush's write-up on Billy Idol's "Cyberpunk" album. The amount of research on that entry was crazy. As the album was a huge bomb, most of the info about it was buried in ancient interviews or is simply just not online anymore. Very thankful to have found photos of an original 1993 press kit and also gotten my hands on the 3.5" Floppy Disk for that album. That Floppy Disk is equal parts beyond cheesy and beyond cool.
October 13th, 2021
Macintosh Dither
Although I didn't own a computer back in the 80s or early 90s, I have always loved the look of Apple Macintosh 1-bit black & white dithering. Knowing this is the technique I was going to be employing to make my HyperCard DiskZine this winter I'd started experimenting with it on photos of my cats. Which lead me to make the 1-Bit Mac Dither Kitten Theater. Cute stuff.
October 13th, 2021
In The Palm Of Your Hand
Today's treat on the Homepage is a Palm Pilot animated GIF that features a very-hard-to-read rotating selection of Top 10 lists. Most Listened Albums of 2021, Favorite Comic Characters, Favorite Table Top RPGs, Favorite Tiki Bars, Favorite PS1 Games. Also if you click on the AOL "You've Got Mail" icon, you can get a postcard from me! It might be my favorite thing on the entire website(s).
October 8th, 2021
Having A Blast Again!
So fired up! Today I made a great little RealPlayer for the Homepage that plays clips from Blondie's 1999 comeback hit song "Maria." In the 90s I had my entire livingroom in my apartment decked out with hand Xeroxed-and-enlarged Blondie posters (was truly a maestro on those Xerox machines). It was impossible for me not to smile walking into that crazy Debbie Harry room. And was also really fun to see that room's decor totally weird people out when they first came to my place (laugh)! "Maria" is such a great song. And back in '99 I'd bought tickets to see Blondie's No Exit tour here in California before I'd actually even moved here, so this album really represents such a happy, exciting time to me. And the fact that the video has a bit of a cyberpunk voyeuristic vibe to it too makes it the perfect fit for this homepage.
October 6th, 2021
Getting A Little Crazy
Started my post-creative-burn out day with an improbable and unlikely game plan. I needed to make a Homepage logo that was so good it would revitalize and reinvigorate my drained creativity like a phoenix from the ashes. A pretty tall order! On a funny whim I listened to Seal's "Crazy" which I hadn't heard since the early 1990s. The chorus resonated in my soul, "We're never gonna survive, unless, We get a little crazy." That was exactly what I needed to re-fuel this entire project, a little craziness, and I immediately made my awesome animated Homepage logo. Creativity was back!
October 5th, 2021
Burn Out...
Of course at some point I knew I'd hit creative burn out. And had been racing to get as much done before I ran into that wall. Today was the day. It was time to shift gears from Orange Krush to work on the Homepage at last, the final and also most important site page of all, the pressure is on! I'm starting from scratch all over again. And am not even sure how to do that right now. How am I going to make yet another page full of cheerfully flashing / moving / bouncing GIFs? I'm still hoping to have the site(s) launched by the end of October but still have a long way to go. Will I be able to find the creative enthusiasm to re-ignite the passion to finish this? Not today, anyway...
October 4th, 2021
Rave Krisp-E's
My flying trapeze / DJ friend, Andrew, who loves all things 90s Rave Culture recently sent me a song he used to rock back in the day all the time, EON "The Spice Must Flow", and it has absolutely been helping fuel me through this massive project. And as I'm finishing up on the last stuff on Orange Krush I really need all the fuel I can get. I got to pay back the gift of 90s goodness to Andrew today, as I accidentally bumped into the first Rave Flyer I ever saw, Rave Krisp-E's (front and back) in my endless Orange Krush 90s researches. Amazing! Andrew freaked out. It was great.
October 2nd, 2021
More New Web Skills
29 days into the Orange Krush site and still rocking. But definitely starting to run out of steam. That is until later in the day when I learned how to do Image Mapping. Oh very exciting. This opens up all sorts of new possibilities for adding hyperlinks into images. I made a little MySpace Music Player with various links to various songs of mine for those who might click on it. Yet another new web skill! I am totally thrilled.
October 1st, 2021
Glitching Out
Glitching all my party photos for the "Wipeout Cyberdellia" page. It's taking a lot of work and concentration to make them all glitch at different rates. My eyes and brain are utterly exhausted by the end of the day.
September 30th, 2021
Shock To The System
Made animated GIFs for the "Tunez" page today. By now, after a month of making hundreds of the things, I am really good at making these GIFs. These are designed to fit with the music, play the Plasmatics GIF while listening to "Butcher Baby" Techmaster PEB to "Time To Jam" and New Beat to "Flesh" and the Billy Idol one while listening to "Shock To The System" Watching Billy chicken-pecking around on his Machintosh keyboard is the funniest and also most endearing thing ever. As a fellow mostly-computer-moronic but still enthusiatic webcreator I find it totally inspiring.
September 28th, 2021
More Ever-Expanding Scopes
The best, or maybe worst, part of this NeoCities project is how it just keeps activating even more creative projects as I keep going down the rabbit hole. All the research that has gone into writing the Orange Krush site (really intense!) has introduced me to the coolest piece of ancient software, Apple HyperCard, a pre-internet application that people made all sorts of neat stuff with. After this project is put to bed I'm going to make a Zine. Made the NEUROBLAST INDUSTRIAL HYPERCARD DISKZINE logo this morning for it. And also did a massive amount of writing about Steve Ditko and Brendan McCarthy comics.
September 24th, 2021
Floppy Seconds
Writing our first Floppy Disk EPs and playing Leather Not Pleather's "Dance Sexy" off a 3.5" Floppy Disk on my ancient Grape iMac G3 computer from 1999. This is so exciting that it all actually worked. And it sounds awesome.
September 23rd, 2021
The Information Superhighway
Building this site and surfing others here on NeoCities is the most fun I've had on the internet in well over a decade. If you want to see this amazing corner of the internet and all this crazy awesome HTML art throughout NeoCities to live and thrive on in the glorious Information Superhighway sign up and give them $5 a month! Give NeoCities some love, and while you're at it, go ahead and make a cool site of your own about whatever you love for all of us to check out too. Totally money well spent.
September 21st, 2021
So Two Thousand
Heavy is going to recreate my 5-hour long Early 1980s Arcade Playlist on his Spotify account for me so people can continue listing to it after I close out my account. I told him my next project that I was working on is a "web project" and he responded "Ooohhhhh, That's So 2000 of You!"
September 18th, 2021
Making Flippy Floppy
The NeoCities project is inspiring creativity in unexpected avenues. Today I spent the morning converting Leather Not Pleather songs into tiny 8-Bit 8000 Hz files so I can fit them onto 3.5" Floppy Disks. Oh crap, these mixes are so dirty! They might sound better than the original versions. I've got to send these to August immediately.
September 15th, 2021
Color Correcting
The original iMac animated GIF of a spinning computer is great, but it's a Bondi Blue model, not Grape. So I guess I'm going to have to go in to every frame of that animation and re-color it all. No way would Orange Krush put the wrong color iMac on his page. It's gotta be Grape! Today I also did a ton of writing on the "Techz" page. The Krush has some serious elite gear for surfing the Infobahn. And I made four covers for his analog Zines. As a person who spent a good portion of my pre-internet life making Xerox zines, making the covers for those were so much fun.
September 13th, 2021
Into The Archives
Spent my day off at home digging through boxes and portfolios of old artwork. Nothing is organized in any of those boxes and portfolios, I was always too focused on making more of it to bother to organize any of it. The Homepage is going to have a bunch of writing and artwork people have never seen. Old stuff, new stuff.
September 10th, 2021
Retina Burning
In order to make the perfect Orange Krush website experience it needs to stupefy your brain like a nightclub. Blinding with strobe-light bewilderment. Pulsating. Hypnotizing. Bewildering. Today I made animated GIFs for the "Gamez" and "Bookz" sections while playing the Billboard Hot Dance Chart for the week of October 26th, 1991 with the subwoofer turned up high enough to feel it. Ended the day with my eyes throbbing and my heart pounding.
September 9th, 2021
How You Frame It
Two days of intense grinding on the Orange Krush page and today I finally figured out how to do HTML Frames. Since my early Net days, making those things has always eluded me. But now I'd added that skill to my web toolbox, along with the Animated GIFs (that I was now making what seemed like a hundred a day). In a reckless impulse I trashed the original Orange Krush page and rebuilt it in Frames. In glorious eye-melting Orange, Yellow, and Neon Green. Sweeeet.
September 7th, 2021
Revelation & Epiphany
I woke up from a dream realizing that the whole project was missing something vitally important. Loved my sexy animated-breathing-leather band site that looks like it is 20 years out of date and my funny fake MySpace pages. But I'd completely blown it. I didn't have a Homepage! What good is having a NeoCities website without a Homepage? How could I have been so blind?! It doesn't matter how much more work it will require, a Netizen needs a proper home, so I signed up for a second NeoCities account. This will host not just a Netizen page but also a massive Orange Krush page too. That dude seriously needs a site.
August 31st, 2021
Droids
Took a break from the site today. But still riding the wave of that creative tsunami. So I wrote the rough first draft script for a 5-page comic today called "The Asteroid of Misfit Droids" for Comics Conspiracy's 2023 birthday anthology. Gotta start finding my artist. I don't think I'll have a final draft finished before the Netizen site goes live.
August 18th, 2021
Gets You Off
Today I made an animated GIF in August's (kind of crazy person) handwriting that jitters. It's so perfect. It says "Sleazy 90s Industrial, The Energy That Gets You Off." Cannot wait to get to show him all of this, he's going to love it so much.
August 12th, 2021
Hidden Treats
These MyFakeSpace pages are full of links that don't do anything. That's disappointing. Maybe I should put in some Easter Eggs for people who click around.
August 10th, 2021
Ever Expanding Scope
The problem with making bootleg MySpace pages is you actually want them to link to other pages and profiles. I'd already linked us to joejoefashosho's pages but it just didn't feel like enough. So I made even more bootleg MySpace pages, LUST IN SPACE's AstroBabe and Z'Ma, and a couple others. The feeling of building more of an experience than just a website is intoxicating.
August 3rd, 2021
ME GORGAR
Huge progress on August's MyFakeSpace today. He's a bit of a luddite who has never had any social media account ever (so cool) so I wasn't sure how he'd feel about me making these dumb fake accounts or even get the dumb joke. But... HE WAS SO INTO IT! He also has always loved this totally Satanic pinball machine, GORGAR, a 1979 classic by Williams that would shout "ME GOT YOU!" and "ME GORGAR!" so I added some GORGAR side art to his MySpace page with a smile. He's going to be so happy.
July 31, 2021
Things Are Moving
Having never learned how to make animated GIFs I knew it was the next thing I'd need to do if I was going to really have fun getting creative with the project. Some frustrating days bumbling through Photoshop until I finally figured out what I was doing. Things are moving! By the end of the day I'd progressed to making my GIFs over transparent backgrounds.
July 30, 2021
Hot Hot Leather
After days of trial and error I finally got an animated leather background working for my LNP page. It looks like it's breathing. Sexy. Dirty. Perfection.
July 27, 2021
MyFakeSpace
After several painful days trying to re-learn primitive HTML skills I had forsaken back in the early 2000s, I finally had the crude foundation of a website started. What a satisfying feeling! What it needed was to have links to band members on something totally outmoded like Friendster or Myspace. Typing "Myspace" into the NeoCities search engine and discovered joejoefashosho, who had bootlegged MySpace and made the template available to everyone. Immediately began work on a couple MySpace pages of my own and put Joe in our Top Friends list, of course!
July 23, 2021
NeoCities Discovery!
Discovered a little place on the internet called "NeoCities" today while looking for the perfect place to host a kind of ugly and completely out of date website for my sleazy 90s industrial band. What could be more apropos for that band than to have some shitty site that looks like it has been sitting un-noticed on the Net all these years? Searching "modern day Angelfire GeoCities" into Google, assuming I'd get nothing worthwhile, but found NeoCities instead. Full of weird and wonderful sites. People were using this place to make actual Web Art! And some of the sites were even really ugly too. I was thrilled and couldn't wait to get to work.


Hi, I'm James.
When I was a kid my dad was constantly bringing home old crap he got from Goodwill and saying stuff like, "These were the best downhill ski boots you could buy in 1962" and outfitting my young self with trashy and decades out of style relics of yesteryear. My weird clothes, home haircuts done with a straight-razor - I got a lot of grief from the "cool kids" at school for all that stuff. Especially those damn 1962 downhill ski boots that were made of ice cold, barely-insulated red leather and had shoe laces that would freeze and trap you inside them. And which also stuck out like a sore thumb on those school ski trips and get you accosted by the rich kids for wearing ancient garbage like that.
But my dad was right.
Not only was sticking out like a sore thumb always going to be my lot in life, and there was simply no hiding from it (trying to blend in with other kids sucked anyway)... but old stuff, especially that built-to-last old stuff that you can fix with your hands or old technology that has limited but sexy functionality, is awesome.
I write and record a bunch of music in my free time. I play old, kind of unloved, synthesizers (Roland SH-09, Roland SH-2, Korg Prophecy, etc) and pair them with other old, slightly unpopular, gear (Roland CSQ-600, Drumatix 606, Apple G3 iMac, etc) to make music that I enjoy (space rock, industrial, synth-glam, and various forms of electronic and EBM derivatives). I gather a bunch of dorky old things to display in my home. From antique ray guns (1930s Buck Rogers XZ-38 Disintegrator Pistol, 1950s Futuristic Productions' Strato Gun, etc), to vintage comic books (2000ad, Daredevil, Doctor Strange, etc), to old video games (Genesis, PS1, PSP, etc), to mugs from Tiki Bars I've visited (Caribbean Zone in SF, Aku Aku in Oslo, Okolemaluna in Hawaii, etc), and old table top RPG box sets (Gamma World, Star Frontiers, Psi-World, etc). Recently I've been restoring 8-Track tapes and eBaying 1960s 4-Track Muntz Tape Carts to listen to in my car. Speaking of old stuff I recently had a one-in-a-billion lucky break and actually found my old skateboard on eBay that I gave away 32 years ago. Pretty amazing.
I don't like labels very much so I don't tend to use them when talking about myself. But do often refer to myself as a "creative weirdo" and also an "optimist" - so I guess I'm cool with those labels. I also proudly wear my hard-won "dork" label. Cos man, I earned that over a lifetime of social misfit-hood. Unfortunately, "geek" and "nerd" have been co-opted by marketing agencies to sell stuff, so those terms are 86ed in my world. Folks don't seem to like dorks very much, so I'll gladly be one of those instead.
Twenty one years ago I opened up the comic store of my dreams in San Francisco with Kirsten Baldock, and we're still running it today, Isotope - the Comic Book Lounge. It truly is a dream job. I had this crazy vision of what I wished comic stores could be like and just had to see it come to life. My comic book store takes a lot of work and a lot of love and a lot of creativity. It's a fun place where I get to host all sorts of unique and unusal events. And putting comic books in people's hands is the best job I could ever hope to have. Things went so well with the comic store, and I had that probably slightly insane itch to spread my creative wings even further, so ten years ago I decided to risk it all to throw the greatest party / comic convention I could dream up, called MorrisonCon, with 10 of our most favorite comic book creators at the Hard Rock Casino in Las Vegas. Just in time for the end of the Mayan Calendar and just before the coming of Ragnarök. The party of the millennium! Thanks to the hard work and brilliance of Kirsten and our friend Ron, and the creators and the guests, we did just that. A huge success and a truly legendary event in the comics industry. And thankfully it didn't destroy my beloved comic store or our relationships in the process. I am truly blessed to have been able to bring those parallel-Earth visions of comic stores and comic conventions to life.
I have several band projects I am actively writing and recording music for. Space Monsters, a cinematic instrumental space rock synth-and-drums band with drummer Josh Krause who now lives outside of Malmo, Sweden. Leather Not Pleather, a sleazy 90s-style industrial band with legendary Portland crustpunk singer August Alston. The synth-glam band Hologlam, a dragtastic San Francisco-based SF glitter rock trio starring otherwoldly rockstars Jimmi Nova, K-Rae, and superstar lead singer Cherry Cosmic. Deadtech, a Belgian New Beat audio + Video Toaster visual hypnosis project with VJ Convex (Chuck Nicklow). I just got a collaboration track back for Psychovore, a new hallucinogenre for me of pure Psy-Trance with my lifelong friend André Buckles. That's some hot stuff! Am hoping to craft some rave-tastic tunes with my flying trapeze / DJ friend Andrew Nilsen in the New Year. And am excited about a potential avant-garde / synth-punk venture with multi-instrumentalist and famed Minneapolis interactive art-guerrilla Heavy Pennington. And just in case that's not enough projects already, former members and I have also been cooking up a mad plan to revive two of my favorite old bands, one which was active in the early 2000s and another which left an indelible scar on the American Midwest with more shows than I can remember over half a decade in the mid 1990s.
A few years ago I restored my dad's 1965 Mustang and drive it every weekend now. That was another life-long dream. I have known that car my entire life, rode in it as a baby with my sisters along the Wisconsin River, and also watched it sit dead in my childhood driveway for more years than I can count. I'll never forget telling a neighbor kid as he was kicking my ass in my own driveway that someday I'd fix that car up and drive far away from all the bullshit. He didn't believe me, and neither did most other people throughout my life. But I knew they were wrong. After moving to California, and then spending all my savings to open my comic book store, the Mustang sat outside for 16 years before I could finally get her running again. We spent six long winter months in a cold garage wrenching under that hood, cleaning the interior, and endlessly hand-sanding the destroyed paint to reveal beautiful layers hidden beneath the surface. Hard work but it was worth it.
Recently I've been re-teaching myself 20-year-dormant HTML skills, plus a lot of things I never knew how to do, in order to make this NeoCities page. Another art project using the medium of old technology that has limited but sexy functionality. And that you can fix with your hands, in a sense. And in the process, learning the art of creating animated GIFs in order to create this Homepage website, the Orange Krush site (based on a character I play at the 1995 Hackers themed quadrennial party that I host with Terminal Velocity), and the marginally-not-safe-for-work Leather Not Pleather site. I have always found creative limitations and archaic tools to be fertile ground for driving creativity. So it's been particularly creatively potent to be delving back into this ancient web tech. Also I think it's funny. And that gets the creative juices flowing too.
Doing this project has inspired me to learn and create more primitive art projects using obsolete software. Up next I'm teaching myself HyperCard, which is a pre-internet hypermedia application and development kit for Apple Macintosh and Apple IIGS computers, to make a modern DiskZine about the current industrial music scene to be released on 3.5" Floppy Disk and also via the web on the Internet Archive (click here for a sneak peek).
Let's see... what else should I tell you about myself? I live with two adorable cats, Asgard and Avalon. I built them a Tiki Bar for Cats under some wicker lawn furniture just before I started on this site. If you like cats you can see my old school Macintosh-Dithered photos of them on the left hand side of this page and also in a larger format at the 1-Bit Mac Dither Kitten Theater. I love them very much.
Oh... and I still cut my hair at home. Fuck blending in.
Thanks again for stopping by.